In view of the increasing trend of crimes and violence against women across the State, the Udalguri district administration has decided to hold awareness campaigns in various sensitive and remote areas of the district.
In a press communiqué, issued by Karpun Patir, DIPRO of Udalguri, stated that the Udalguri district administration is ready to take steps to create awareness among the people of the district to check inhuman crimes like rapes and killings of women in the district.
The Superintendent of Police, district legal service authority, social welfare officer, various voluntary organizations, women organizations and government and public sector institutions would be involved in the said awareness campaigns which would be kicked off in five regions of the district, the communiqué stated.
Two awareness campaigns to this effect were already held on April 10 at Mazbat Tea Estate under Mazbat Police Station and Garuajhar under Panery Police Station on April 12.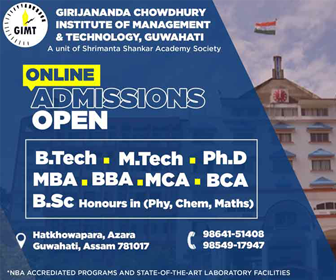 As part of the series of campaigns, on April 17, there will be an awareness campaign at Atherighat Tea Estate under Dimakuchi Police Station. At Ekrabari and Phakidiya under Rowta Police station, awareness campaign will be held on April 20 and on April 24, awareness campaign will be held at Kalaigaon under Kalaigaon Police Station, it added.