Renowned scholar Dr Hiren Gohain on Saturday said Assam will burn if the Central government goes ahead with the Citizenship (Amendment) Bill, 2016.
"Assam will burn if the Central Government passes the Citizenship (Amendment) Bill, 2016 to grant citizenship to Hindu Bangladeshis overlooking the views of the people of Assam," Dr Gohian told reporters in Guwahati.
The Bill, if passed, will pave the way for granting Indian citizenship to Hindu migrants from Pakistan, Bangladesh and Afghanistan who had entered India illegally to escape religious persecution.
The proposed amendment of the Citizenship Bill will pose a grave existential threat to the various communities indigenous to the state, Dr Gohain added.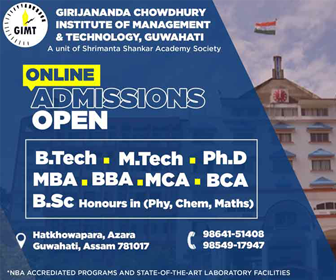 According to media report, the Citizenship (Amendment) Bill, 2016 is likely to be taken up for consideration in the ongoing winter session of the Parliament.
"It is a public knowledge that the bill has been referred to a joint parliamentary committee, who is yet to consult public opinion in Assam. When it appeared to have wrapped up the process of consultation after hearing from just one or two organisations from Assam, there was a huge uproar in the State.
"After which the committee announced plans to officially visit Assam to hold discussions with representatives of the concerned public. The panel announced dates, which were later postponed indefinitely. It proves the BJP government has not all concerned with the views of the people of Assam. The government has kept the people of Assam in dark. It is not a healthy sign for democracy," he added.
A group of civil society members has issued a statement demanding immediate withdrawal of this legislation and appealed to all to oppose and resist the 'steamrolling of Assamese sentiments'.
"The natives of Assam are already agitated over the question of completing the preparation of an error-free and fair NRC. They are not at all prepared to shoulder this new burden of possibly millions of newly baptized citizens that can tilt the demographic balance of the state. Such a step will also transgress all norms of parliamentary democracy and inflict an historic injustice on the native people of the state," the statement said.
Prof Udayaditya Bharali, Harekrishna Deka, Prof Apurba Barua, Dr Dinesh Baishya, Jyoti Prasad Saikia, Haidor Hussain, Prof Manorama Sharma, Dr Dilip Bora, Manjit Mahanta, Santanu Borthakur and Deben Tamuli besides Dr Gohian have signed the statement.