West Bengal detectives have busted a gang of fraudsters who stole crores of rupees from bank accounts in six Indian cities, including Guwahati and Agartala, in recent months.
Two Turkish and two Bangladesh nationals were arrested late on Tuesday from Kolkata's northerm suburbs.
Police say they have admitted to siphoning of a few crores of rupees from 1,788 bank accounts in Agartala, Guwahati, Mumbai, Delhi, Deharadun and Kolkata.
Also read: Police identify Tripura ATM hackers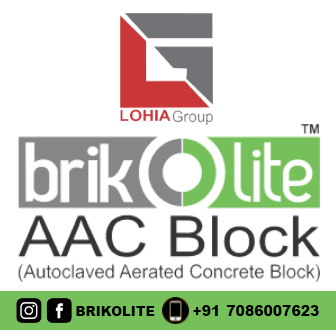 The exact extent of the rip-off is yet to be calculated.
The two Turks, Hakan Zanburkan and Fettah Aldemir, were first arrested from Dunlop area and the two Bangladeshis, Mohd Hannan and Mohd Rafiqul Islam, were later nabbed from Belghoria .
"The Turks admitted to cloning ATM cards using skimming devices and they named the Bangladeshis as part of their gang," said Ananda Roy, DCP, Barrackpore Commisionerate.
"The range of their operations is wide and we are now trying to find out if they have more members in the gang," Roy added.
He told Northeast Now the gang had sophisticated equipment to film and clone ATM cards as well as a software to immobilize the power grid of ATMs.
"The range of their operation is huge, from Mumbai in the west to Dehradun in north to Agartala and Guwahati in the Northeast," Roy added.
He revealed that they had been tipped off about the gang by the crime branch of the Assam Police.
Then, a team from the Barrackpore commissionerate, accompanied by Barrackpore cyber cell officers, raided a house near L-9 bus stop and arrested the two Turks, who had been staying in that rented accommodation for more than six months.
"They had apparently furnished fake ID-proof documents to the landlord, who is also being questioned," Roy said.
The alert was first sounded in Tripura, where nearly Rs 1.19 crore was siphoned off from eleven ATMs in Agartala between November 15 and 17.
Even the security of a State Bank of India branch was compromised.
A joint team from Tripura, Assam and Kolkata police verified CCTV images and identified the fraudsters, who had reportedly committed similar frauds in Guwahati in August.
But they were most successful in Agartala, where they in less than a week, planted skimmers and cameras in ATMs and emptied out accounts before fleeing to Kolkata.
The crime branch of the Guwahati Police Commissionerate on Monday issued a lookout notice against the two Turkish nationals.
After the arrests, a four-member team from the Tripura cyber crime cell visited Kolkata to escort the four to their city.
"The four will be produced in a Barrackpore court on Wednesday, when their police remand will be sought," said Ananda Roy, DCP, Barrackpore commissionerate.
But other security angles emerge from the arrest of the four fraudsters.
Questions are being raised how could the fraudsters move such big amounts of cash from target locations to Calcutta.
Moreover, how could they launder the money away without being spotted for months is baffling the police.