Assam Tourism Brand Ambassador Priyanka Chopra, is set to visit Assam for a three-day shoot.
Speaking to the media Tourism Minister Himanta Biswa Sarma on Tuesday said that the actor will visit Assam for a three-day shoot within the next two-three weeks.
"We can't show everything within 30 seconds and so there will be multiple small videos made featuring Priyanka Chopra which will highlight various regions and aspects of the state. She will visit Assam soon to shoot more videos highlighting various regions of the state," said Sarma.
Sarma also quashed criticisms of the earlier Assam Tourism Videos featuring Priyanka Chopra and stated that long formats are not compatible for airing in national channels and in other outlets.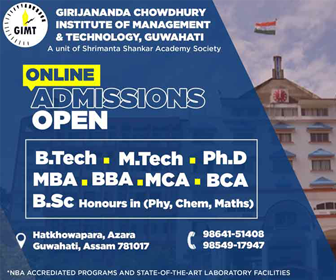 "It is not possible to include everything in a short video of 30 seconds and long videos are not accepted everywhere," Sarma added.
Priyanka Chopra will visit parts of Jorhat and Upper Assam apart from some areas in Tezpur and Kaziranga during the shoot.
Also the Assam Tourism ad featuring brand ambassador Priyanka Chopra has been nominated for an award show which is considered to be the OSCAR for ad films.
The 3 minutes 31 seconds official video of Assam Tourism that features Priyanka draped in Muga Mekhela Chador showcases the rich cultural heritage and beauty of the state.
The advertisement has been nominated under three categories, viz, Best Cinematography, Best Original Music, and Best Direction.