Assam Government is all set to start the process of Aadhaar enrolment by January end next year.
The exercise has been delayed because of the on-going NRC update process, the first draft of which will be published by December 31.
Meanwhile, at least 20 branches of seven banks in seven districts of the State have started Aadhaar enrolment for their customers.
Around 164 post offices across the State, which have been authorised for Aadhaar enrolment, will also launch the same for their customers soon.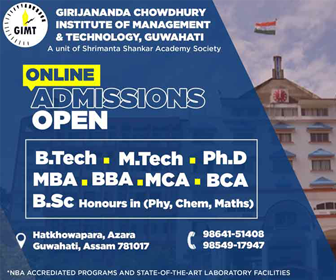 Official sources informed the authorised banks have started the enrolment of their customers in Bongaigaon, Cachar, Darrang, Dibrugarh, Jorhat, Kamrup (Metro) and Sonitpur districts.
At least 21 branches of Allahabad Bank, Dena Bank, Axis Bank, Canara Bank, IDBI, Corporation Bank and ICICI Bank in the seven districts have started the enrolment process.
This will be extended to other branches.
Unique Identification Authority of India (UIDAI) has authorized these branches so far with more branches coming up soon.
Aadhaar is a 12-digit number issued by the UIDAI to all citizens. The enrolment procedure involves collection of biometric data like thumb impression, eye scan, photograph along with proof of age, address and identity for an Aadhaar number.
The Centre recently extended the deadline for linking Aadhaar number with bank accounts and mobile phones till March 31, 2018.
The enrolment process was carried out in Golaghat, Nagaon and Sonitpur districts as a pilot project in August 2014 but not extended on the apprehension that illegal migrants might acquire Aadhaar cards and present it as a proof of citizenship.
In May, the State Government decided to start the same after the Centre made it clear that Aadhaar neither confers, nor is it a proof of citizenship.
With the General Administration department as the State Registrar, a committee with Chief Secretary as chairman has also been constituted to oversee the entire process.
The State has been divided into 10 zones for the purpose and altogether 7,986 enrolment centres were proposed to be set up, of which 5,985 would be permanent centres, while the remaining were proposed to be mobile centres for covering remote and difficult-to-access areas of the State.
UIDAI has also issued other instructions to the GAD for the purpose of enrollment. These include all DCs be made enrolment agents, scrutiny of documents be made only by government employees and that enrolment centres be set up only in government offices and establishments.