Dr Sarbeswar Sahariah, a Padmashri Award recipient, an eminent surgeon of Assam and the vice chairman of the Krishna Institute of Medical Sciences (KIMS), Hyderabad, has been conferred with this year's Times Healthcare Achievers award.
The award, instituted by The Times Group, has been conferred on Dr Sahariah for his outstanding contribution in the specialized field of medical sciences as the "Legend of the year, 2018 in Renal Transplantation".
This announcement was made by the organizers in a glittering function held in Hyderabad on Sunday evening.
On being contact over the telephone to know his reactions, Dr Sahariah who hails from Mangaldai town told Northeast Now, "I came to know about the honour only on Sunday evening as I am presently on my visit to my birth State. In my absence, my daughter formally received the award."
He added, "I consider the recognition by The Times Group, which was introduced five years back, as very meaningful and encouraging for my career in the field of medical science."
It may be mentioned that born on April 1, 1945 in Mangaldai to Mukta Ram Saharia and Bhadreswari Saharia, Dr Sahariah has the distinction of giving new lives to more than 3500 kidney patients by successfully conducting surgeries.
Dr Sahariah performed the first successful renal transplant  operation in the State of Andhra Pradesh in May, 1981 and since then he has performed more than 3500 such operations which is perhaps the largest by a single surgeon in the country.
He was also associated with the first successful renal transplantation at PGI, Chandigarh in 1973. He has single-handedly developed the specialty of organ transplantation in Andhra Pradesh and Assam in the last 37 years.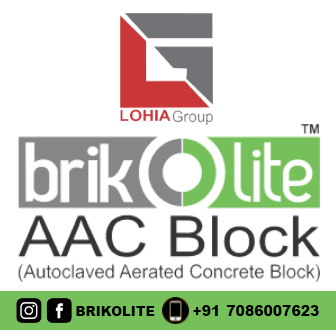 Dr Sahariah has performed the first ten successful renal transplant operation in Assam's Dibrugarh and Guwahati during 1992-1995.
He started the Renal Transplant Programme in 2005 at Gauhati Medical College and Hospital (GMCH). He has also initiated the Renal Transplant Programme at Down Town Hospital, Guwahati (2001) and International Hospital, Guwahati in 2010.
Apart from Andhra Pradesh and Assam, Dr Saharia has initiated the Renal Transplant Programme in many important places across the country.
The list of success of Dr Sahariah never ends here.
He has also performed the first laparoscopic donor nephrectomy in the country. The Government of India conferred him with the country's third highest civilian award the 'Padmashri' in recognition of his untiring service to the modern medical science.
Presently, Dr Sahariah has engaged himself in the nationwide voluntary campaign for 'Cadaver organ donation' to save more than one lakh patients who die every year for lack of organs. He launched this silent movement with the help of his voluntary organization 'North East Care and Foundation' from his birth place, Mangaldai in November, 2016 in cooperation with local non profit organization Crystal Vision.