At a time when the State Education Department and the BTC authorities are roaring high on the improvement of educational scenario in the State and the Bodoland Territorial Areas District (BTAD), the sorry state of affairs of Shekar Sankardeva Mission High School, Dimakuchi in Udalguri depicts a different picture.
The school falls under Khoirabari Educational Block.
The students of the school, who have been facing problems in their study due to acute shortage of teaching staff took to streets to draw the attention of the State Government on the occasion of the Children's Day on Wednesday.
The school, whose ME and High School section was amalgamated following directives of the State Education Department, has 10 posts of teachers lying vacant.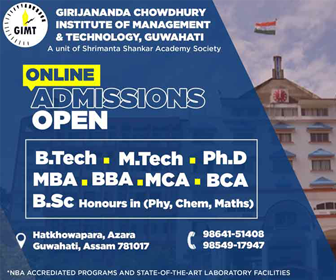 Moreover, most of the other teachers are absorbed in the National Register of Citizens (NRC) update process while some have been transferred and some others have been sent on deputation for pursuing B.Ed courses.
When the students of the entire nation celebrated the Children's Day to mark the birth day celebration of Pandit Jawaharlal Nehru, the students of the school at the clarion call of the school union body boycotted the
event.
Hundreds of students holding placards and renting the air with high pitched slogans like 'We want teachers', 'Down with Education Department' , 'Don't put our lives at stake' took out a protest rally along the
Udalguri-Tamulpur road in Dimakuchi of Udalguri district.
The conscious circles and students' organizations have strongly resented the indifferent attitude of the Education Department in terms of the appointment of teachers in the school and have sincerely appealed to look the matter with utmost priority for the due rights of the students.