With the onset of monsoon, Assam's second biggest township, Silchar, 'eagerly' awaits for its artificial flood.
Yes, you heard it right, for the state of affairs for its drainage system, and poor maintenance by the municipal board, and likewise, non-cooperative, residents, Silchar, and its people would be under knee deep water, pretty soon.
Northeast Now took a sneak peak of the whole town and came up with startling revelations. To begin with, the residents of Silchar have not learnt from their previous mistakes, so also its municipal board. The plight of drains along major thoroughfares of this town depicts a sorry picture. The clogged drains are filled to its neck with plastic bottles or with cans, polythene, or name anything available under this earth, litterly.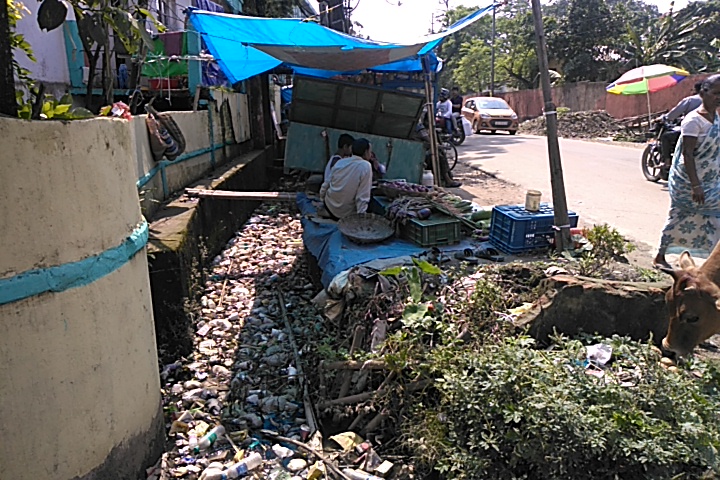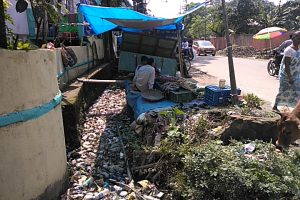 In some other places like the heart of this town, Shillongpatty, or Shyama Prasad Road, where a magnificent statue of, Shyama Prasad Mukherjee, himself, stands, the drain 20 metres away, vanishes out of thin air, making the place water logged.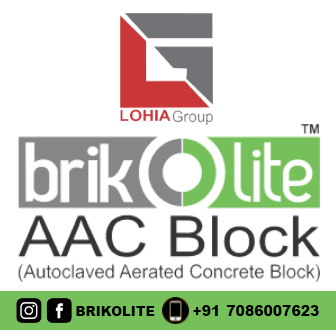 Describing such situation, former deputy chairman of Silchar Municipal Board, Bijendra Prasad Singh, talking to Northeast Now said, "Some steps should be taken by SMB and the Water Resources Department during dry season. The Water Resources Department should first of all clear the major outlets, like Rangirkhal, Singirkhal and its like. Next with support of SMB create awareness among people for not littering the drains."
Bijendra Singh, added, "The staff strength of SMB needs to be increased to clear off stagnant water logging on a daily basis but I believe the only solution is a master drainage system which is the need of the hour."
Plans for a master drainage system have done the rounds several times but has never seen the light of the day. SMB too, puts up its hands, whenever put in tight situations, for which, a tussle between the district administration and its board, has become open for all to see. Even deputy commissioner Cachar, Laya Madduri, seemed upset over the impending situation for which has constituted a 'team' to monitor the work of both Water Resources Department as well as SMB, ahead of such exigencies in her town.
Talking to this correspondent, she said, "Water resources department has some project in place to mitigate artificial floods. We too have constituted a team to monitor what these two do in the days to come."
Meanwhile, all eyes of Northeast Now would be upon these departments as well as the skies, for if it rains, even for an hour, Silchar town, would be flooded, yet once again.