The second randomization of Electronic Voting Machine (EVM) and Voter Verifiable Paper Audit Trial (VVPAT) for allocation of polling stations in all the ten Assembly Constituencies under 5- Kokrajhar (ST) Parliamentary Constituency was carried out here on Wednesday in the conference hall of the deputy commissioner's office.
All the process was done in the presence of general observer Milind Torawane, contesting candidates, representatives of political parties, election agents including district election officers and other officials of seven election districts.
During the programme, the entire randomization process was carried out through EVM Management System (EMS) software after which all EVMs, which includes Control Unit (CU), Ballot Unit (BU) and VVPAT machines were allotted to respective polling stations located in 10 Legislative Assembly segments like 28- Gossaigaon, 29- Kokrajhar West (ST), 30- Kokrajhar East (ST), 31- Sidli (ST), 33- Bijni, 41- Bhabanipur, 40- Sorbhog, 58- Tamulpur, 62- Barama and 63- Chapaguri and subsequently as per guidelines of the Election Commission of India (ECI), a set of second randomization sheet was handed over to all the candidates or representatives of political parties.
It may be mentioned here that the first randomization was conducted on March 21 in the presence of political parties at DEO level.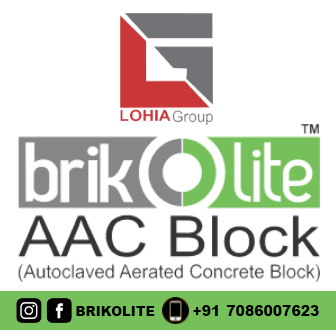 As per requirement, the EVMs and VVPATs are available Assembly constituency wise as in Gossaigaon LAC- 285 EVMs and 307 VVPATs; in Kokrajhar West (ST) LAC- 282 EVMs and 304 VVPATs; in Kokrajhar East (ST) LAC- 290 EVMs and 308 VVPATs; in Sidli (ST) LAC- 305 EVMs and 325VVPATs, in Bijni LAC- 226 EVMs and 246 VVPATs; Tamulpur- 297 EVMs and 322 VVPATs, Barama- 245 EVMs and 263 VVPATs, Chapaguri- 246 EVMs and 246 VVPATs, Sorbhog- 327 EVMs and 354 VVPATs and Bhabanipur- 236 EVMs and 251 VVPATs.
The randomization process is a part of the EC's guidelines to prevent any possible misuse or procedural lapses in use of EVM and VVPAT during the upcoming election.
Further, the returning officer (RO), 5- Kokrajhar (ST) HPC Partha Pratim Mazumdar has informed that EVM commissioning will be held on April 15 at 11 AM at his office in the presence of general observer and all the political party representatives.
At the same time he appealed to the candidates and political parties to send their representatives to be get checked their books of accounts by the Expenditure Observer at Kokrajhar Circuit House from 11 am to 3 pm on April 11, 15 and 20.