The formal installation of the presidentship of the Rotary Club of Haflong Hills (the 78th Club under Rotary International District No 3240) for the term of 2018-19 under the new president, Rtn Kulendra Daulagupu was held at the District Library Auditorium, Haflong in Dima Hasao recently.
The ceremony was attended by Rtn Dr Bibhas Das Purkayastha, District Literary Club chairman, as Guest of Honour, and Amitabh Rajkhowa, Deputy Commissioner, Dima Hasao as Chief Guest along with another Guest, Bibhuti Dutta, Ex-president of Rotary Club of Guwahati in the presence of Ramesh Thaosen, outgoing president of RCHH and Ron Kemprai, general secretary, RCHH.
The ceremony was conducted by Rajesh Mahajan, sergeant in arms, RCHH, wherein the Club Charter was handed over by the outgoing president to the new president.
Rtn Dr Bibhas Das Purkayastha appreciated the RCHH for few initiatives already taken up by the Club viz. plantation programme, medical screening of married women and seminar on use of bio-lets and assured that there was no dearth of funds under Rotary International for worthwhile literary projects in Dima Hasao.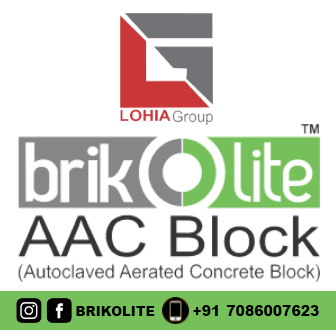 Amitabh Rajkhowa, DC and Honorary Rotarian of RCHH emphasised the need to reach out the most downtrodden and marginalised sections of the society. Two promising youth entrepreneurs Satyajit Thaosen and Benedict Das of Haflong were felicitated as the 'Be the Inspiration-Icons' on the occasion.
During the programme, Rtn Monojit Phonglo spoke about the Education Project of Rotary Club of Haflong is basically on the lines of TEACH Programme of Rotary Club, which covers core areas like teachers support, e-learning, adult education, child development and happy school, which will be met with a holistic approach to achieve the Literacy Goal of RCHH to improve the overall literacy rate of Dima Hasao district.
The component-wise aims of TEACH are to provide supplemental teaching for school children and train teachers, to set up e-learning centres in the district, provide adult education and skill development.
The other aims of TEACH are to bring back out-of-school children to school by clubs, effort as a part of 'Child development' programme and sponsor a child for education under ASHA KIRAN, adopt school as a part of 'Happy school' programme and look after the overall development of the School in terms of infrastructure and provide any other support if required and to set up libraries under RCHH in Government or Government-aided schools.
The main attraction of the evening was the lively musical performance by the music band – Colours from Guwahati. The soulful rendition by lead vocalist Raj Chakraborty enthralled the audience till late evening. The Haflong Students' Choir also performed few impressive numbers from their repertoire.
Altogether more than 200 people attended the charity musical show and dinner programme.