Former Minister and Hojai District Congress Committee president Dr. Ardhendu Kumar Dey on Sunday termed the Rafale fighter jet deal as the country's biggest defence scam and alleged that Prime Minister Narendra Modi was a 'partner' in the corruption.
Addressing a press conference at his residence in Hojai on Sunday, Dr Dey said, "Rafale jet deal with France was the 'biggest ever' corruption and the 'chowkidaar' (watchman) has been a full 'bhagidaar' (partner) in this mega deal."
Former Minister Dr Dey also said, "The cost per aircraft as per the international bid opened on December 12, 2012 was Rs 526.10 crore and eighteen aircraft were supposed to come from France in 'fly away' condition and 108 aircraft were to be made in India by Hindustan Aeronautics Limited with transfer of technology. At this rate, 36 aircraft should have cost Rs 18,940 crore."
"On April 10, 2015, Modi announced emergency 'off-the-shelf' purchase of 36 Rafale aircraft in France fixing Rs 1670.70 crore per aircraft," added Dr Dey.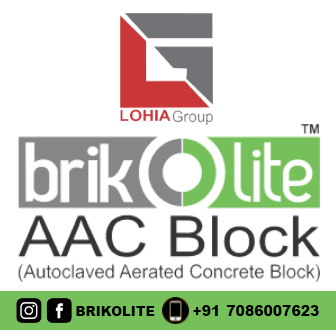 The Congress ledare questioned, "Will Modi explain why an extra amount of Rs 41,205 crore is being paid?"
While reports of a 'secrecy clause' have surfaced, Dey claimed that there is no such non-disclosure of commercial purchase price clause in the agreement between India and France.
Further, Dey asked why the number of fighter aircraft to be purchased was reduced from 126 to 36.
"The 36 aircraft will reach India between 2019 and 2022. With looming threats from China and Pakistan, does it not a compromise with national security and defeat the purpose of emergency purchase?" he further questioned.
Dr Dey also said no mandatory approval of the Cabinet Committee on Security was taken before purchase of the aircraft, besides the mandatory defence procurement procedure was also not followed.
"Why did the Modi Government allow the offset contract to be given to a company that has zero experience in manufacturing fighter aircraft?" Dey asked.
"Reliance Defence Limited was incorporated on March 28, 2015, just 12 days before the announcement of purchase of 36 Rafale aircraft. Reliance Defence got the contract even though it does not have any experience in this sector ," he added.
He also alleged that the Government had deliberately ignored the 20 per cent price reduction offer made by Eurofighter Typhoon and refused fresh bidding for lowest price.
In the original tender, invited by the UPA, two fighter aircraft were found equal on all technical fronts – Rafale and Eurofighter Typhoon, said the Congress leader, adding that Eurofighter Typhoon wrote a letter on July 4, 2014 to the then Defence Minister, offering a 20 per cent price reduction.
Dr Dey also informed that a memorandum, relating to Rafale scam containing seven points which highlights the minute details of biggest corruption ever, has been sent to President Ram Nath Kovind through the Deputy Commissioner of Hojai district on September 13, demanding investigation into the Rafale deal by a Joint Parliamentary Committee (JPC).
Hojai District Congress Committee general secretary Bijay Chakraborty, Ex-MLA of Lumding Constituency Swapan Kar, Jugijaan Block Congress president Nur Ahmed, APPC Lumding president Maya Chakraborty, Udali Block Congress Committee president Misbauddin Ahmed, Hojai Block Congress Committee president Amar Chand Dey, Binnakandi Block Congress president Rayanuddin and Dhalphukuri Block Congress president Sankar Malakar were also present at the press conference.