When the United Progressive Alliance (UPA-I) Government was in power in 2006, the then Minister of Chemicals and Fertilisers, Ram Vilas Paswan, had declared that the Centre would provide funds to set up Unit IV at the Brahmaputra Valley Fertilizer Corporation Limited (BVFCL) headquartered at Namrup in Assam at an estimated cost of Rs 2,600 crore.
Twelve years hence, there has been no initiative till date by New Delhi to set up Unit IV at BVFCL. Even the present Modi Government is maintaining a "total silence" on the issue of installing a new brownfield ammonia urea plant (IVth unit) at Namrup
Taking the successive Governments at the Centre's "total nonchalant attitude" into consideration vis-à-vis setting up 4th unit at BVFCL, the Namrup Fertilizer Shramik Union (NFSU) sent a memorandum to the Prime Minister (PM) of India, Narendra Modi, on Wednesday urging him to ensure that the 4th unit at BVFCL Namrup – which has been hanging fire for so many years – be set up at the earliest.
The memorandum also detailed about the various problems being faced by the BVFCL employees. Since the 2nd and 3rd units are ageing (read the two operational plants, Namrup 2 and Namrup 3, set up in 1976 and 1987 respectively), they have been producing less than 3.5 lakh metric tonne of urea annually. This is far below its optimum capacity of 5.55 lakh metric tonne.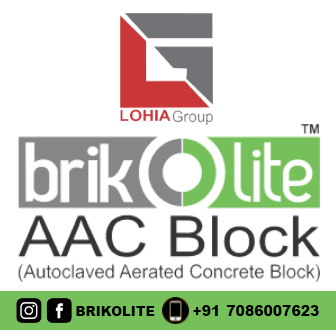 The "ageing plants", the memorandum stated, is giving a "huge sense of insecurity to the employees" more so because the Centre is "not taking any initiative" to set up the IVth unit of BVFCL. There is frequent breakdown and shutdown of the 2nd and 3rd units, which is further complicating matters.
The NFSU General Secretary, Tileswar Borah, told media persons that revival of fertiliser industries located in Odisha, Andhra Pradesh and Bihar were on fast track. This, despite the fact that the revival of the said units were announced much after the announcement of setting up the IVth unit of BVFCL.
Bora questioned that BVFCL already had a ready infrastructure in place and still the Centre was "not interested" to set up the IVth unit. The NFSU said that Modi's "immediate" intervention would help in reviving the plant and "save the lives" of around 50,000 people who are directly or indirectly involved with BVFCL. The workers' union just hoped that PM Modi would intervene pronto to set up the IVth unit of BVFCL and pull out of darkness the lives of so many employees who are almost 'living on the edge'.
In recent times, the plant has struggled to cope with the surging demand of fertilisers from major buyers in West Bengal, Bihar and Jharkhand.