One can live without love but not without nature.  This was the essence of the messages given by students of J B College of Jorhat in eastern Assam for conservation of natural resources as part of the World Earth Day celebrations.
Students of the Geography department of the College handed out hundreds of such messages with drawings on coloured cards in English and Assamese not only to students of their college but also to students of the neighboring Jorhat Government Girls Schoolon Tuesday.
The College observed World Earth Day   with a three-day programme which began on April 20 and concluded on Tuesday.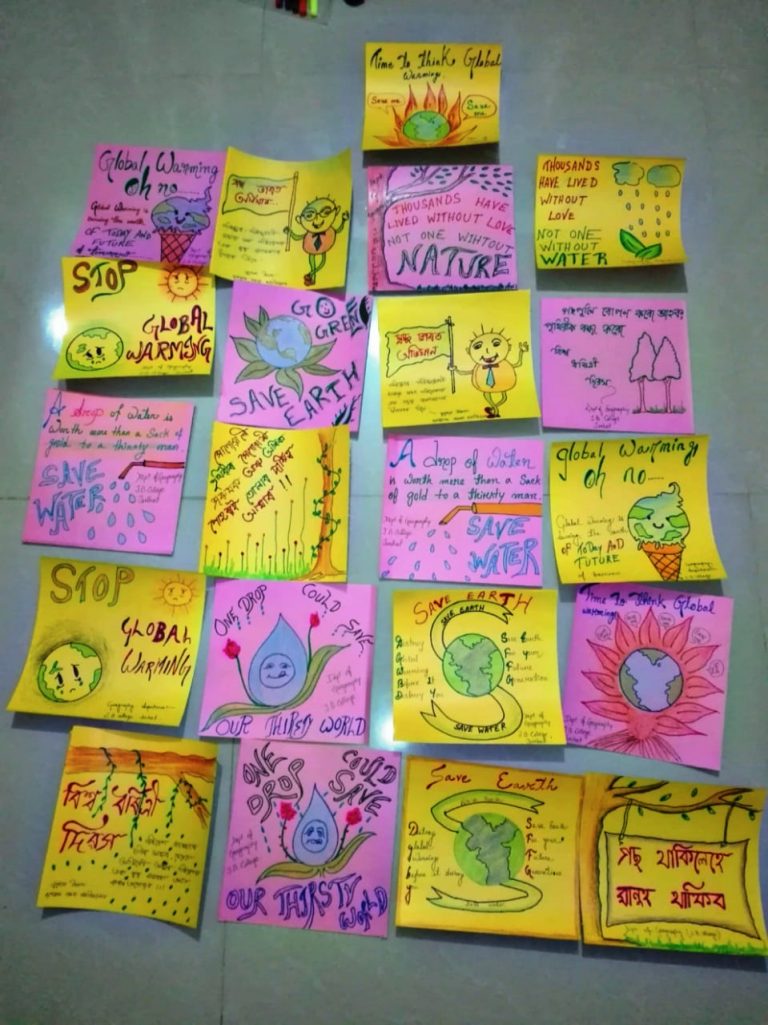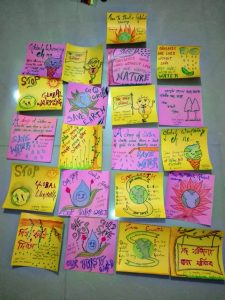 On April 22, the earth day programme began with a tree plantation by teachers and students in the campus,followed by distribution of hundreds of such cards depicting awareness on environmental concerns like water scarcity,  climate change,  etc.
Minakshi P Hazarika, a teacher of the Geography department said that the colorful cards were all hand made by their post graduate second semester students who had worked on them for more than a month. On April 20 a poster competition had been organized among under graduate and post graduate students of Geography on themes of environment in which 14 teams participated and four teams were awarded cash prizes.
The competition was judged by Nurul Amin, dept of Geology, Dhiramoni Bhuyan, Department of Zoology, Kalyan Das, department of Botany and Sadiqur Raan, dept of Geography, all facilities of JB College.
Dandeswar Dutta, the resource person for the day delivered a talk on the earth day theme for 2019, "Protect our Species" laying special emphasis on climate change and it's impact and human behavioural change.
The 6th edition of 'Bhogdoi', the biannual journal was released by principal Bimal Barah and resource person Dandeswar Dutta. The journal was edited by Riki D Bharali and Minakshi P Hazarika.
Earlier thie welcome address had been delivered by the principal followed by a brief speech by  Vice Principal Anmona Bora and former founder head of department of Geography Haren Bora.
On the concluding day on Tuesday, the PG students along with three faculty members Gaurab Borthakur, Riki D Bharali and Dudul Baruah visited the Jorhat Govt Girls HS School and also gave a talk on environmental conservation and the threat of global warming to class 10 students of the school. They also donated 10 tree saplings to be planted in the school campus.