The Prabajan Virodhi Manch (PVM) has demanded withdrawal of the Assam government's decision to seek denotification of Professional Grazing Reserves (PVR) and Village Grazing Reserves (VGR) which it said would favour settlement of Bangladeshi migrants.
Upamanyu  Hazarika,  advocate and convenor of the Manch said that it was opposed to the State government's decision to file a petition in the Supreme Court (SC) to review orders passed by the SC earlier imposing restrictions on the use of VGR and PGR  lands.
"In fact, the government which rode to power on the jaati,  maati, bheti, plank is now set to do something which would allow migrants to settle on Assam land," he said.
Hazarika said that the government's decision to approach the Supreme Court seeking relaxation of restrictions on PGR and VGR land to enable them to settle landless and flood-affected people would have serious implications for indigenous people.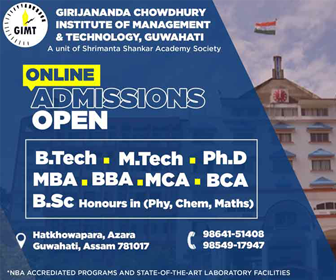 This, he said, would lead to legitimising encroachment by illegal Bangladeshi migrants of PGR and VGR land.
The Manch further demanded that the State government should stop registration of all lands until a registration was brought in reserving land only for those who were citizens of India and residents of Assam in 1951 and their progeny.
"On one hand, the BJP-led government has constituted a committee to make recommendations on land policy for indigenous people and on the other hand, it is taking steps which will directly and adversely affect indigenous people," Hazarika said.
The State government on April 9 last, through a press release, had stated that it would  file a petition in the Supreme Court to review orders passed by the Apex Court earlier pertaining to imposing restriction on PGR and VGR land to enable rehabilitation  and settlement of landless flood-hit and erosion affected.