The putting of a signboard by Assam government allegedly at a village in Meghalaya's Ri-Bhoi district invited strong condemnation from the Mawhati Block Congress Committee and the Committee has demanded for immediate removal of the signboard.
The signboard, which reads 'Welcome to West Karbi Anglong, Assam', was allegedly put up at Sabuda village in Ri-Bhoi district by the Assam government.
While condemning the Assam government for the act in the disputed area, in a statement issued on Wednesday by Mawhati Block Congress Committee President, D Daminot Sylliang, urged the leaders of the State to ensure that the illegal signboard is removed immediately from Sabuda village.
In a meeting held recently, the Block Congress also thanked Congress MLA from Umroi, George B Lyngdoh for taking up with the government the matter related to alleged 'illegal' setting up of a police outpost by the Assam government at Umru village under Ri-Bhoi district.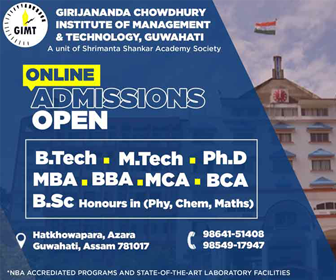 The Block Congress also expressed its gratefulness to Lyngdoh for raising on the floor of the Meghalaya State Assembly, the problems being faced by the people residing along the Meghalaya-Assam border.