Assam Governor Prof Jagdish Mukhi arrived at Haflong Wednesday on a two-day visit to the Dima Hasao district.
The Governor landed at the Assam Rifles helipad in a special helicopter at around 11 am on Wednesday. He went straight to the circuit house form the helipad.
At the circuit house, the Governor Prof Mukhi held a security review meeting with the civil and police administration. Representatives of other security agencies were also present at the meeting where the Governor was apprised of the law and order scenario of the hill district.
The Governor will also hold series of meetings with representatives of various tribal organizations of the region and leaders of various political parties of the district later in the day.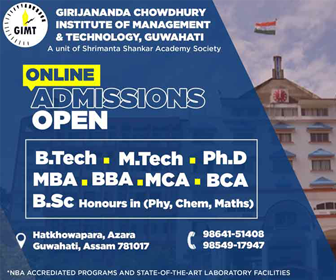 The Governor will also have a review meeting with the Chief Executive Member (CEM), Executive Members (EMs), members of the North Cachar Hills Autonomous District Council (NCHADC)apart from the Chief Secretary.
In the meeting the Governor will review the progress in the work of several centrally sponsored programmes in the district.
The Governor is scheduled to visit the second cleanest village near Haflong, Jayon, at around 4 pm in the afternoon.
The Governor is also scheduled to visit several schools, colleges and hospitals to review the cleanliness drive adopted in those institutions of the district headquarter.
The Governor will also have an interaction with the media fraternity of Haflong at the circuit house on Thursday before moving to Guwahati.
The Governor is being attended to at the circuit house by local legislator Birbhadra Hagjera, CEM Debolal Garlosa, Deputy Commissioner Amitabh Rajkhowa and Superintendent of Police, Prasanta Saikia.