Assam Chief Minister Sarbananda Sonowal announced that State government would set up an Institution of national repute in Guwahati to promote and popularize the thoughts, action and philosophy of Dr Bhimrao Ambedkar among the younger generation.
Leading the state in paying rich tributes to Dr. Bhimrao Ambedkar on the occasion of his 127th Birth Anniversary at, Chief Minister Sonowal said that the proposed institution after the name of Ambedkar would undertake extensive research on the great soul.
Sonowal also said that State government would start study and training programme for the meritorious students belonging to SC category to enable them to secure their admission in leading national and international institutions.
Paying rich tributes to the father of Indian constitution, Sonowal said that Ambedkar has had enough contributions to setting and strengthening the tenets of democracy in the country.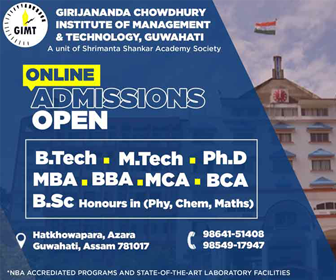 An extensive study on the life and works Ambedkar would enable the younger generation to discover many of the important facets of Indian democracy.
Minister WPT&BC Pramila Rani Brahma while speaking on the occasion gave a brief snapshot of all the schemes that the government of Assam has adopted for the welfare of the backward and under privileged sections of the state.
Synchronising with the programme, Chief Minister Sonowal also handed over cheques Rs. 50,000 each to a few couples under a scheme for inter-caste marriage.
Minister of State for Social Welfare Naba Kumar Doley, MP RP Sarma, former Speaker Assam Legislative Assembly Ranjeet Kumar Dass, Director SC Development Board Leena Das and a host of other dignitaries were present on the occasion.