It seems Prime Minister Narendra Modi has some serious reservations with the media fraternity of Assam in particular and the Northeast in general.
After the major fiasco over not allowing media during the inauguration of Bogibeel Bridge for 'security reasons', a major goof-up erupted at Silchar for Modi's visit on Friday.
Also read: Assam: Cachar Congress, HPC paper mill workers for final showdown at PM's arrival
Journalists of Cachar had a tough time getting their accreditation card for the programme with the Directorate of Information and Public Relations (DIPR) failing to provide the same till past midnight on Thursday.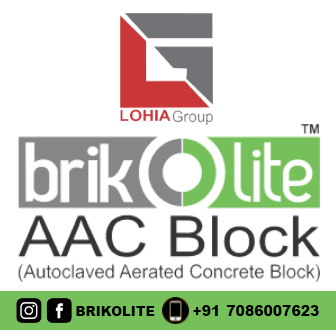 Aggrieved media persons later moved the office of the Deputy Commissioner who had to intervene past midnight hours for issuing of the accreditation cards.
It only after the Deputy Commissioner's personal intervention that the process of issuing cards was started well past midnight.
However, problems did not end there. Several of accredited and senior journalists did not get the required cards making the scenario volatile.
Journalists coming from Hailakandi and Karimganj districts did not get the DIPR issued security passes till the filing of this report.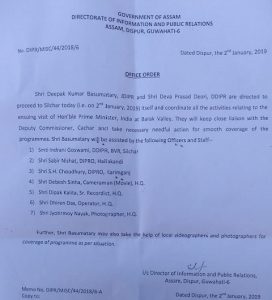 A joint director and a deputy director were ordered to move to Silchar to oversee such arrangements but neither of them bothered to take one step forward and ease through this process.
According to sources, they were quite happy staying back relaxing at their hotel, namely Hotel Parijat.
Moreover, several of the journalists who had received their cards found severe anomalies in the cards issued by the DIPR, Assam.
Some of the passes which were issued from the Deputy Commissioner's office had no seal to authenticate the same.
Add to that, an argument too ensued between the Deputy Commissioner's Office and the police forces on the day of this Bijoy Sankalp Samavesh.
Vehicles carrying media personnel and their equipment were stopped 700 metres from the venue for passes not being issued by DIPR or the DC's office.
One more messy affair of the DIPR witnessed once again, said a senior journalist who has come to cover this event.