Former PWD Minister and MLA of Golaghat, Ajanta Neog demanded inquiry into the release of water from the dam of Doyang Hydroelectric Project (DHEP) without giving any advance notice to the district administration of Golaghat.
Situated on the river Doyang under Wokha district in Nagaland, the DHEP, which has a capacity of 75 MW and an estimated annual generation of 227 million units, was commissioned in the 2nd week of July, 2000.
A review meeting of the flood situation was held on Wednesday night at the office of the Deputy Commissioner here. The meeting was attended by Assam Agriculture Minister Atul Bora and Water Resources Minister Keshab Mahanta along with MLAs of Khumtai, Sarupathar and Golaghat. Minister Bora on Thursday also visited relief camps at Merapni and Sisupani areas and took stock of the situation.
The recent flood has claimed three lives till date and the deceased have been identified as Kiran Rai of Barpathar, Birendra Kisku of Uriamghat and Khogeswar Gowala of Bokakhat.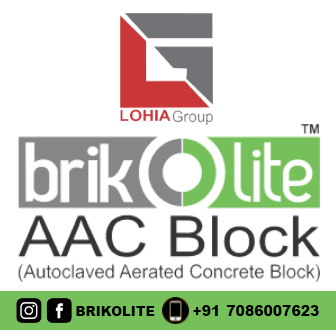 Also read: Assam: Doyang dam waters create panic in Golaghat villages
Meanwhile, due to heavy flood, the bridge over river Dhansiri at Numaligarh on NH-37 has been damaged for which the movement of all vehicular traffic has been stopped and the vehicles have been diverted via Dergaon-Golaghat-Numaligarh or Titabar-Golaghat-Numaligarh routes.
Altogether 91 villages have been affected in Golaghat in flood that has hit the district after the North Eastern Electric Power Corporation Limited (NEEPCO) released excess water from the reservoir of the Doyang Hydro Electric Project. As per latest reports, river Brahmaputra at Dhansirimukh is flowing 0.24 m above the danger level and the Dhansiri at Numaligarh is flowing 2.60 m above the danger level.
Also read: Assam: Bokakhat under severe threat from overflowing Dhansiri, one dies
The district administration has stepped up rescue and rehabilitation efforts and has been continually providing relief materials to the flood-affected people. A total of 130 rescue personnel, comprising four teams of the fire and emergency services and State Disaster Response Force (SDRF) and three teams of the National Disaster Response Force (NDRF) are currently engaged in rescue operations in different parts of the district and over 2000 marooned people have been evacuated from the flood affected areas in the last 24 hours during operations carried out at various locations in the district.
As per reports of the last 24 hours, 13 villages under Khumtai revenue circle, 12 villages under Sarupathar revenue circle, 12 villages in Merapani sub-division, 12 villages under Golaghat revenue circle, 17 villages under Morongi revenue circle, 18 villages under Bokakhat revenue circle and 7 villages in border area of Uriamghat (Sector B) have been affected in this flood.
The total number of affected people in the district is 54,135. Altogether, 2185.64 hectares of agricultural land is currently under flood waters.
The district administration has set up 62 relief camps and distribution centres and a total number of 20205 people are currently taking shelter in these relief camps.