A student of the prestigious Girijananda Chowdhury Institute of Management and Technology (GIMT) in Guwahati has recently unearthed a fake job racket which demanded some money from her assuring her a job in Ashok Leyland.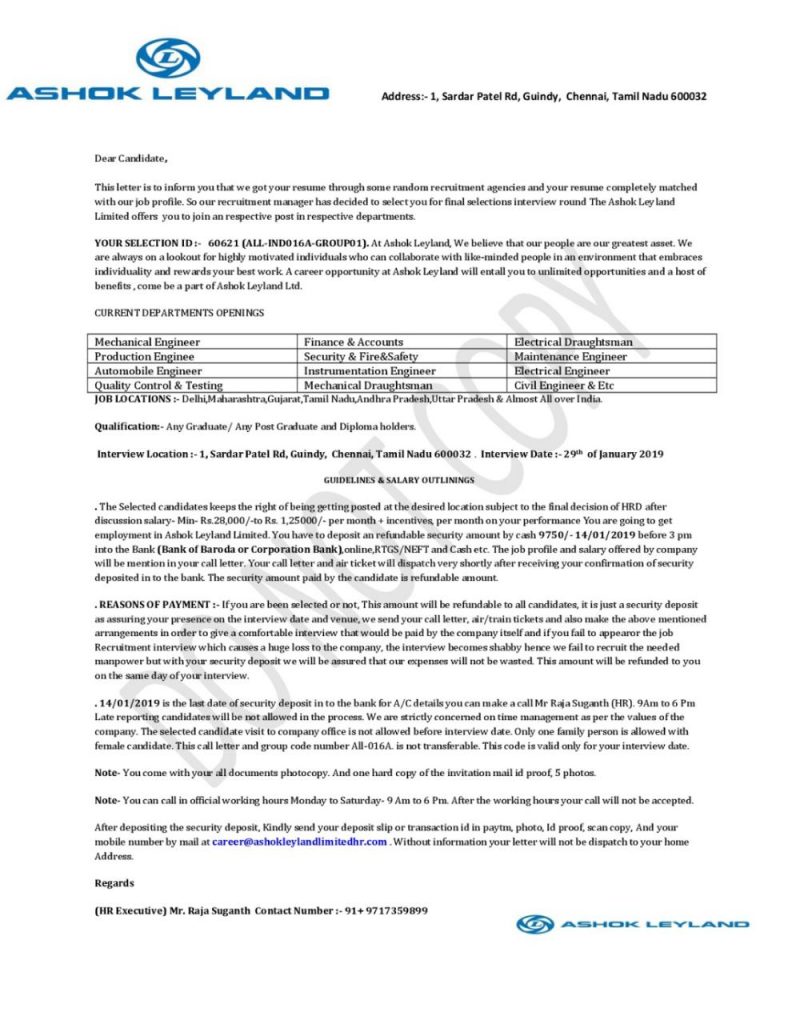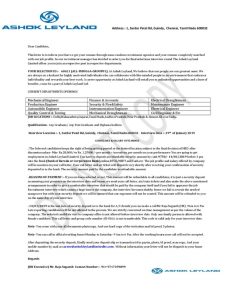 Mridusmita Bora, an engineering graduate of the GIMT received a call letter for a job interview from Ashok Leyland asking her to appear before an interview at Chennai on January 29 this year. The letter offered her a salary starting from Rs. 28,000 to Rs 1,25,000 per month and other benefits.
The letter was signed by one Raja Suganth, who identified him as HR Executive of Ashok Leyland. The letter, however, asked the applicant to deposit Rs. 9750 as a refundable security amount. The letter said that the company will dispatch her air tickets shortly after confirmation by the applicant by depositing the refundable security amount.
As the letter raised suspicion, the applicant wrote to the Head Employees Engagement department of the Ashok Leyland through the training and placement cell of the GIMT.  In response, the company, however, confirmed it to be a fake appointment letter and clarified that the company does not offer any employment on payment of any money.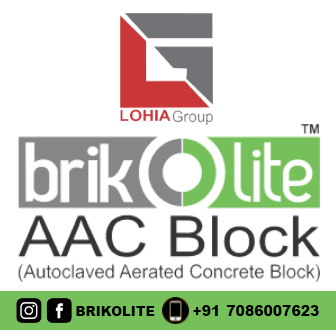 Ashok Leyland thanked the applicant for being cautious enough to write to the company and said that this type of cybercrime and fraudulent job offers have assumed enormous proportions and these type of fraudulent communications, fake appointment letters and mock interviews are being exchanged/conducted throughout the country in the name of most leading companies.
"These deceptions are clearly aimed at luring gullible, non?suspecting and often ignorant individuals by such fraudulent emails offering employment in exchange for money and with a view to defraud such innocent victims. We are equally concerned about such fraudulent acts, when perpetrated, in the name of Ashok Leyland Limited (Ashok Leyland) and empathise with the victims. We are well aware of the issue and have also filed complaints with the Police in the past for action," said the letter sent by the Ashok Leyland.