Hayat Hospital on Monday announced free medical facilities to sprinter Hima Das and all her family members across India while Nemcare Hospital announced a health insurance of Rs 5 lakh to her whole family.
These announcements were made during a felicitation programme organised under the aegis of the All Assam Students' Union (AASU) at Latashil Playground in Guwahati on Monday.
As many as 160 different organisations including colleges, sports clubs felicitated sprinter Hima Das at Latashil Playground in Guwahati on Monday.
AASU felicitated Hima Das with a memento prepared by sculptor Biren Singha, a citation and a gamosa.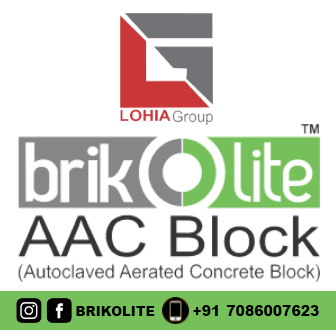 Speaking on the occasion, AASU chief advisor Dr Samujjal Kumar Bhattacharyya said, "AASU is basically known for agitation and that is our image. Yes, we do protest for the greater interest of the people of Assam. Now, we are engaged in a different kind of agitation to bring out talents like Hima."
Bhattacharyya also said, "We would like to disseminate a message – my work is my nation's work and my pride is my nation's pride – to the people of the State."
The AASU chief advisor urged the State Government to set up proper infrastructure and provide her best training facilities.
Bhattacharyya appealed to all sections of people not to pressurise her for gold medals.
The star sprinter from Assam bagged three medals – one gold and two silver – in track events of the recently concluded Asian Games 2018 in Jakarta of Indonesia.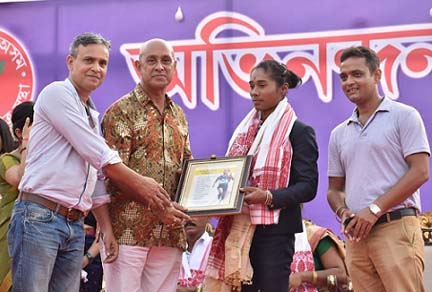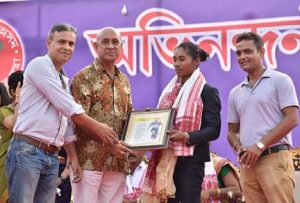 Besides, AASU general secretary Lurinjyoti Gogoi urged the State Government to formulate a comprehensive sports policy in Assam as early as possible.
Stressing the need to work for the development of sports and necessary steps from the State Government, Gogoi said, "The State Government has a lot to do in the field of sports. There are many more talents in Assam like Hima. The Government's duty is to provide sufficient facilities to the budding players of the State so that the State can achieve a new height in sports."
Hima's family along with coaches Nipon Das and Nabajit Malakar were also present in the programme.
Guwahati Lawn Tennis Association president Kalyan K Das along with other office-bearers of the Association also felicitated Hima Das on Monday in the function organised by AASU at Latasil Playground.
It may be mentioned that Hima Das is the games secretary of the Dhing Anchalik AASU.