The repeated failure on the part of the Assam Forest Department personnel and wildlife experts to trap the 12-year-old Royal Bengal Tigress codenamed F-03 who had purportedly strayed out of the Orang National Park and has been taking shelter in the vicinity of Borobazar Village near Rowta in Udalguri district of Assam since November 2017 has come in for severe criticism.
Villagers of the said village and students' organisations including the All Bodo Students' Union (ABSU) have flayed the Forest Department personnel for "repeatedly failing" to trap the tigress. The tigress continues to prowl in and around Borgora Tea Estate where villagers have seen her pug marks.
The tigress has reportedly preyed on nearly 60 livestocks including dogs, goats and pigs of villagers ever since she strayed out of Orang National Park. "We are simply at a loss of words – after adopting multiple strategies to trap the tigress, tranquilise her and we even used nylon nets as used in the Sundarbans National Park in West Bengal to trap a Royal Bengal Tigress, but F-03 has an amazing capacity to sniff human movements and have evaded 12 attempts by the forest team to capture her," said the Divisional Forest Officer (DFO) of Dhansiri Division, Udalguri, Madhurya Kumar Sarma.
"The villagers of Borobazar Village are losing faith on the Forest Department. If future attempts by the Forest Department again turns out to be unsuccessful, the villagers may poison the tigress as has been the case with a full-grown tigress two years back," said a member of the Udalguri chapter of ABSU.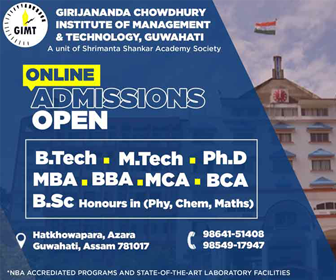 "The National Tiger Conservation Authority (NTCA) is surprisingly silent and unfortunately the Forest Department couldn't trap the tigress," said Honorary Wildlife Warden, Udalguri, Jayanta Kumar Das. He further stated that the Forest Department must "pull up its socks" and ensure that in future more tigers from Orang National Park do not stray out. He also felt that a proper fencing could save the livestock as well as the human populace from the wild animals. Orang National Park spread over 80 square km across Udalguri, Darrang and Sonitpur districts boasts of about 24 tigers as per camera trap Census of 2017.