Assam finance minister Himanta Biswa Sarma on Thursday announced Rs 25 crore for infrastructure development of the Habung centre in Dhemaji district and make it a major tourist destination.
State finance minister Himanta Biswa Sarma made this announcement while attending the Me-dam-Me-phi celebration at Habung on the bank of river Korha in Dhemaji on Thursday.
He also said, the Assam government has taken step to preserve historic Habung area in Dhemaji district, the seat of the rich legacy of the Ahoms.
He assured the people that he would place the amount for infrastructure development of Habung in the state's next budget due on February 6.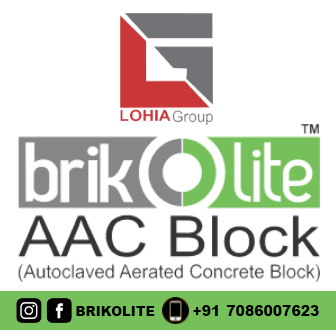 Minister Sarma said the BJP-led Assam government has pledged to protect and preserve the historic legacy of Ahom empire, which is called the base of Assam history.
"We have a plan to preserve the historical places and monuments like Habung, Charaideo Maidam, Rangghar and Habung to protect the legacy of Ahom kingdom. We will launch a new scheme in the name of 'Asom Darshan' in order to protect and preserve the historical monuments in the state and promotion of tourism in these areas," said minster Sarma.
It is believed that in the 12th century AD, the founder of Ahom dynasty, Chaulung Siu Ka Pha established the capital at Habung. presently in Ajuha panchayat in Dhemaji district on the northern bank of river Brahmaputra, but because of recurring flood and other natural devastation, he had to shift the capital from there to Choraideo in present Choraideo district of Assam.
Habung is located in between Pachim Dhemaji and Dhakuakhana on the bank of Korha and Charikoriya rivers. According to historians, the name of the place originates from Ha-Vranga, a visaya (official) of the Kamarupa kingdom. It also means low-lying area in the Bodo-Kachari language.
Assam Chief Minister Sarbananda Sonowal, who graced Me-dam-Me-phi at Habung last year, accorded Rs 2 crore sanction for development of the historical centre, out of which more than Rs 1 crore has been released so far.
The Habung Development Management Committee is taking up some construction works covering a plot of 250 bigha plain land.
Me-dam-Me-phi is celebrated every year to commemorate the contribution paid by the Ahom ancestors, who had sacrificed their lives in fighting with Mughals and other forces for protection of the motherland.
The day-long celebration was conducted by the Habung unit of All Tai Ahom Students' Union (ATASU) in collaboration with the Habung Development Management Committee.
Among others, Lakhimpur MP Pradan Baruah, Dhemaji MLA Dr Ranoj Pegu, ATASU chief adviser Ashini Chetiya also spoke on the festive occasion.