Assam chief minister Sarbananda Sonowal said the state is fast emerging as the gateway to the South East Asian countries with immense potential of being the sunrise area of India's economy.
Participating in the India Today Conclave East in Kolkata on Saturday Sonowal said North East with its immense potential is poised to be new growth engine and the launch pad of India's presence in the ASEAN countries. Referring to Prime Minister Narendra Modi's reiteration of North East being Asta Laxmi, Chief Minister Sonowal said Assam is now ready to lead the league of eight north eastern states and corroborate the centre's Act East through India's north-eastern region.
Sonowal also said he is trying to wipe out all administrative loopholes to spearhead a perfect ambience for development in Assam and create a congenial atmosphere for development in other north-eastern states. On being asked about his tirade against corruption to make the administration more responsive to development, Sonowal said, "From the very first day I took over office, I declare a war to weed out corruption from all levels. Accordingly, there has been an intense crackdown on corruption and corrupt functionaries. If any minister or even Chief Minister is found to be indulging in corrupt practices, action will be taken against him".
He also said as a result of his government's unrelenting war against corruption, a record number of 21.6 per cent growth has been registered in revenue collection in the state in the last one year.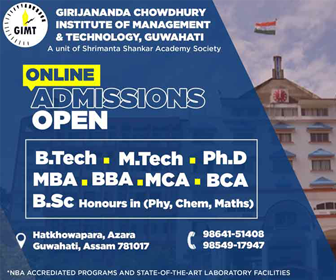 On the ongoing National Register of Citizens (NRC) issue, Sonowal said the NRC updating process has been on under the guidance of the Supreme Court of India and the Government of Assam perceives NRC updating process as its national duty as it is committed to an error free NRC for Assam as per the guidelines of the Apex Court.
He said that for the permanent solution of the perennial flood in Assam, the Centre under the directive of Prime Minister Narendra Modi has constituted an expert committee with the Vice Chairman of NITI Aayog as its head to study the overall problem of flood taking into cognizance international reasons contributing to flood in Assam.
The Conclave was conducted by consulting editor of India Today Group Rajdeep Sardesai.