The foundation stone of the Science and Technology Intervention for Projects of the North East Region (STINER) Centre was laid by Union Minister of State for Department of North East Region (DoNER) Jitendra Singh at the CSIR-North East Institute of Science and Technology (NEIST) in Jorhat on Monday.
The Union Minister also laid online the foundation of STINER nodal centre for Nagaland located at School for Agricultural Sciences and Rural Development (SASRD), Medziphema, Nagaland.
Once functional, STINER will be the central hub for all technologies produced by CSIR-NEIST to be spread to all the eight northeastern States which will be spokes to the central hub at NEIST.
Singh announced that Rs 50 crore had already been sanctioned for the project.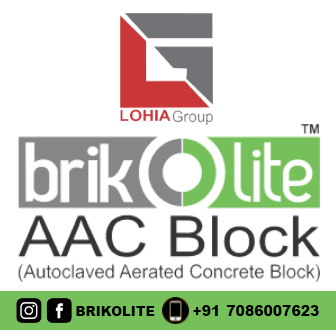 Singh praised Prime Minister Narendra Modi for "stressing on the development of the Northeast, as there had been lopsided growth of in this part of the country".
A galaxy of dignitaries had accompanied Singh including SN Pradhan, Joint Secretary, Ministry of DoNER, R Muivah, Secretary, North East Council, Jorhat MP Kamakhya Prasad Tasa, Samit Chattopadhyay, Director (Additional charge), NEIST from Kolkata, GN Quazi, chairman, Research Council, CSIR-NEIST, former NEIST Director D Ramaiah and Nagaland University Vice Chancellor Pardeshi Lal.
Chattopadhyay in his address said that STINER, a DoNER initiative, would give them tremendous support and in turn the NEIST would give support to other States of the Northeast.
"STINER envisages training to farmers and training to other knowledge schools, this technology facility will develop technologies from NEIST to all other parts of the region," he said.
"The hub would include development of food processing and food testing, intervention and scale up of local technologies, implementation and technical support to other technical facilities in northeast, awareness and training, farmer and artisan-centric demonstration and incubation hub, all with the objective of better employment," he further said.
Chattopadhyay said that there were several govt departments which were funding agencies like ICAR, DBT, DSP, ISRO, etc. with which they could tie up in future.
"We have already identified 32 agriculture technologies and there are others in energy, water, environment, etc. which can be worked out with other departments," he said.
He also said an MoU had already been signed with Nagaland University to work in 13 technologies for training and Incubation of entrepreneurs including distillation, ginger, cardamom, banana fibre and chilli drying.
"A group will look into what is the most important technologies which can be develop and 23 technologies are coming up," he further said.
Three technologies were transferred and four MoUs being signed. Two MoUs were signed between NEIST and M/S Aroma India Pvt. Ltd., Guwahati for improved variety of lemon grass and also for marketing of aromatic oils in the north east under CSIR's Aroma Mission.
An agreement was signed with PS Enterprise, Jorhat for extending infrastructural facility for making of modular bricks from Brahmaputra river bed sand.
Another agreement was signed with Mutong Integrated Village Cooperative Society, Meghalaya for implementation of CSIR's Aroma Mission in which 30 hectares of land in Meghalaya will be cultivated with lemongrass and citronella.