The Assam Congress on Sunday decided to launch a fortnight-long programme to form booth committees under district and block committees to get ready for the panchayat polls.
The programme will be held from March 8 to 23.
It was decided in an extended executive meeting held at party headquarters here which was attended by former chief minister Tarun Gogoi, PCC president Ripun Bora, leader of the Opposition Debabrata Saikia and senior leader Rakibul Hussain, among others.
The meeting endorsed the earlier party decision to suspend senior leader Anil Raja for alleging that Hussain had amassed huge property by illegal means.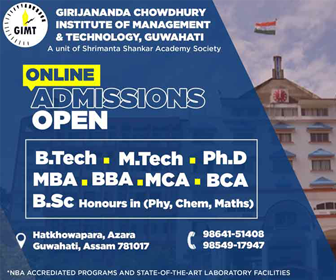 The meeting resolved not to tolerate such activity in the future from any party member.
"The executive meeting discussed about the areas the party is facing trust deficit, problems of the people and how to face the voters. The meeting resolved that in addition to their areas, the party leaders should concentrate strengthening the Congress base in other areas," said senior spokesperson Apurba Bhattacharjya.
The meeting also discussed the economic policies of the BJP and inclusion of names of only 10 per cent applicants in the first part draft of the National Register of Citizens in 10 districts, among others.