Chief Minister Sarbananda Sonowal on Thursday visited Kamakhya temple to take stock of the preparedness undertaken by different departments for Ambubachi Mela, one of the greatest socio-spiritual congregations at Kamakhya Peeth.
He held a review meeting on the premises of Kamakhya temple. He reviewed the preparations being undertaken to embrace lakhs of devotees during Ambubachi Mela. Highlighting the importance of Kamakhya Peeth as a centre of importance in the cultural-spiritual tourism circuit in the country, Chief Minister Sonowal requested all the core departments to work head and heart to showcase the unique traits of Assam's socio-cultural and spiritual tourism during the ensuing Ambubachi Mela.
He also said, "Assam is known for its hospitality and age-old tradition of according highest respect to pilgrims and visitors and this year's Ambubachi Mela will be no exception as the state keeping up its tradition on a constant high, will embrace lakhs of devotees during the five-day religious congregation".
He also asked the departments to leave no stone unturned for pressing in all essential and required facilities for the convenience of the pilgrims. He also asked the PHE department to ensure sufficient purified drinking water for the devotees who will be put up at five make-shift camps in the city. He also asked Guwahati Municipal Corporation to supply un-interrupted drinking water in Kamakhya temple during Ambubachi Mela.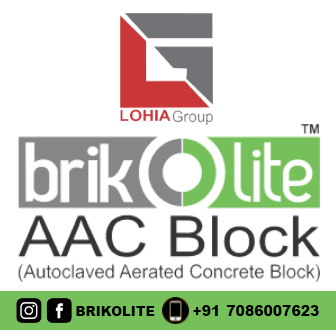 Considering the huge footfalls of devotees including the specially challenged ones, Sonowal asked Assam State Transport Corporation to arrange substantial fleet of buses for to and fro journey of the pilgrims. He also asked Health and Family Welfare Department to ensure round the clock treatment facilities on the premises of Kamakhya temple including setting up of temporary special cell for the treatment of babies. Moreover, for the uninterrupted power supply he asked the Power Department to ensure power supply and asked PWD to arrange generators as a backup plan.
Considering the tourism potential of Ambubachi Mela, Sonowal asked the Tourism Department to organize campaigns in different districts of Assam and outside so that tourists from different parts of the country and abroad can come to Kamakhya temple to experience its revered beauty. He also asked the Police Department to ensure fool-proof security and maintain constant vigil on Neelachal Hill and its adjoining areas.
Moreover, as a sense of gratitude to the service of enumerable volunteers and other social organizations, Sonowal mooted the idea of acknowledging their services with awards and commendations.
Tourism Minister Chandan Brahma, Minister of State for Power Topon Gogoi, Chairman ATDC Jayanta Mallah Baruah besides several senior officers of state administration, Railway Department, priests of  Kamakhya temple were present at the meeting.