Chief Minister Sarbananda Sonowal said Tea is the identity of Assam inaugurating a two-day Tea Conclave to discuss the issues of tea sector at Assam Administrative Staff College in Guwahati.
He advocated for judicious use of science and technology to restore the global image of Assam Tea, which had witnessed a sluggish growth in the recent past.
Emphasising on the social and economic need to bring back the tea industry on a higher growth trajectory, he asked the tea companies to prepare a roadmap to which government will play the role of catalyst to infuse a new lease of life to the sprawling tea industry in the state.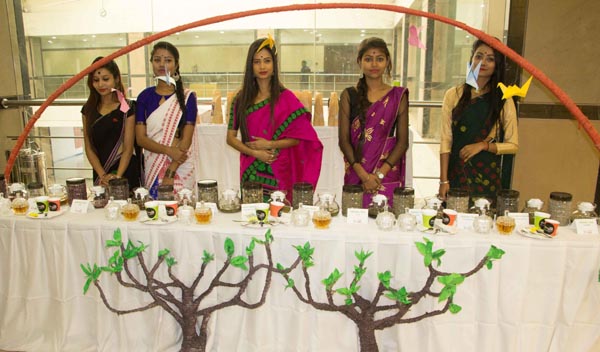 CM Sonowal said the Government of Assam has been working consistently for the betterment of tea workers of the state. He mentioned that the government has intervened to enhance the maternity leave of women tea workers by six month and during the leave period the expectant mother is given cash of Rs 12,000.
Moreover, State Government in its bid to bring the tea community within the banking fold has incentivized the tea workers for opening bank accounts during demonetization period.
He also released a news letter by State Innovation and Transformation Ayog (SITA) and a publication named Story of Assam Tea.
The conclave has witnessed presence of tea planters across the state who will brainstorm solutions for challenges plaguing the tea industry.
Minister of State for Labour and Employment Pallab Lochan Das, MP Kamakhya Prasad Tasa,  Chairman Tea Board PK Bezbaruah, Chairman Indian Tea Association Ajom Monem, Vice Chairman SITA Dipok Borthakur  were also present on the occasion.