In a bid to keep the world famous one-horned rhinoceros of Assam under the global spotlight, the Assam government is all set to commemorate September 22 as Rhino Day.
Assam Chief Minister Sarbananda Sonowal while mooting the idea at the 10th meeting of State Board for Wildlife in the conference room of Chief Minister's office in Janata Bhawan on Thursday evening, maintained that a day exclusively dedicated to the approximately 2500 rhino population in the State will be a tribute to the rhinoceros which are the 'pride of Assam'.
He also said that a State Rhino Project in line with National Rhino Project will also be launched in the State for the protection and conservation of rhinos. He also asked the state Board for Wild life to raise a quick response team to rush to the area of incidents like animal deaths caused unnaturally.
Taking a grim view of the deaths of tuskers caused by railway accidents recently, Chief Minister Sonowal asked the Board to initiate a survey of elephant corridors in the state with the help of WWF. Identifying and mapping the elephant corridors throughout the state and taking remedial steps would greatly help in preventing accident related deaths to the elephants.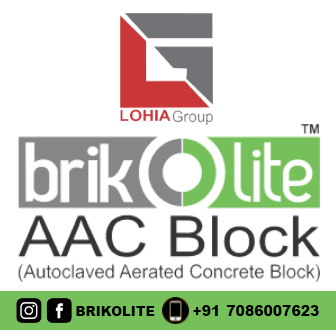 Chief Minister Sonowal said that once elephant corridor mapping in completed, he would hold a meeting with the Railway Ministry to take remedial steps like creating tunnels or overpass for the elephants.
Moreover, discussions were also held to set up an exclusive Institute of Wildlife Health and Research to study diseases of wild animals and suggest appropriate treatment mechanism. Sonowal asked the Board to prepare a proposal as the government would give serious effort to constitute the same in the state.
A Special Battalion for Manas National Park would also be raised for the protection wild animals in the park. Moreover, measures like butterfly park, Integrated Watch Towers around 18 numbers in different reserve forests, wild life sanctuaries and national park especially for tourism and surveillance purpose were also discussed and vetted for implementation. Sonowal also asked the Board members to convene frequent meetings for the welfare of the wild life of the state, stated in a Government press communiqué.
Environment and Forest Minister Pramila Rani Brahma, Chief Minister's Legal Advisor Shantanu Bharali, Karbi Anglong Autonomous Council Chief Executive Member (CEM) Tuliram Rohang, Deputy CEM, Bodoland Territorial Council (BTC), Khampa Borgoiary, Principal Secretary to Chief Minister Sanjay Lohiya, Principal Chief Conservator of Forests  Bikash Brahma and a host of senior officers, wildlife experts were present at the meeting, it added.