Along with rest of the country, Cachar District of Assam's Bharatiya Janata Party (BJP), paid tributes and homage to former Prime Minister of India, Late Atal Bihari Vajpayee, at Silchar's Bhanga Bhavan on Sunday.
A condolence meeting was also held wherein speakers from all walks of life gathered to pay their obituaries for Vajpayee.
Speaking on this occasion former Union Minister and a colleague in his ministry Kabindra Purkayastha describing him a commoner's leader narrated a story and said, "Atal Bihari Vajpayee comes from a lower middle class family for which after finishing his schooling, in order to attain higher education he had no choice but to enroll himself at a college run by Jiwajirao Scindia, the than Maharaja of Gwalior, in Madhya Pradesh from where he belongs. The education out here was free for outstanding students, of which Atal ji was, but there was a rider attached to it, that, after completion of studies, one has to serve for two years in Gwalior with paid packages. The day he completed, he rushed to Maharaja and pleaded to let go off him. Maharaja Jiwajirao was angry but upon his wife Maharani Vijaya Raje Scindia insistence allowed Atal ji to put forward the reason for his request. Vajpayee said, I want to be a Rashtriya Swayam Sevak (RSS), to which Maharani Vijaya Raje Scindia told her husband, Maharaja Jiwajirao Scindia, that, when he wants to serve the whole nation, why do you intend to keep him in the confines of Gwalior for two years."
The Maharaja of Gwalior agreed and rest as they say is history, informed Kabindra Purkaysatha.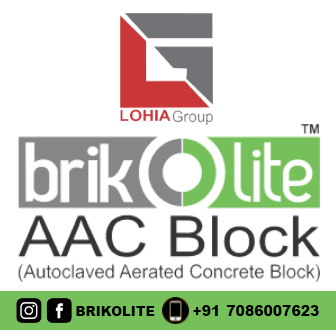 Another notable speaker to pay homage was writer, poet and a veteran journalist, Atin Das, who said, "I had the privilege of writing obituaries for ten Prime Ministers in my lifetime, but I have not come across a leader as tall as Atal Bihari Vajpayee. His vision and an urge to develop Northeastern States as a whole cannot be compared with other Prime Minister of his generation. It is his hardwork and zeal that helped BJP gain entry in Northeast with roots from Barak valley itself. No one can forget that a party which was formed in 1980, could wrest both the Lok Sabha seats of Karimganj and Silchar in 1991 and likewise, that year, 9 out of the 15 assembly seats in Assam, went to his party's kitty."
Deputy Commissioner Cachar, Dr S Lakhsmanan, in his obituary and homage to Atal ji said, "We have lost MK Karunanidhi on 7th August last, who was a powerhouse of 'regional' politics down South, again on 13th August we lost Somnath Chatterjee, whose communist ideologies can be gauged with 'international' politics, but, losing the tallest of them all, former Prime Minister Atal Bihari Vajpayee, we have lost a doyen of 'national' politics. His contributions for Barak valley cannot be matched for it is due to Atal Bihari Vajpayee only that the golden quadrilateral of linking four corners of India, is reaching up to Silchar."
Rich tributes and homage were also paid by minister of forest, excise and fisheries Parimal Sukhlabaidya, MLA from Silchar, Dilip Kumar Paul, MLA from Sonai, Aminul Haque Laskar, MLA from Udharbond, Mihir Kanti Shome, President, District Sports Association, Babul Hore, among a long list of senior citizens and intellectuals that had gathered at Silchar's Banga Bhavan to pay their last homage and floral tribute to Atal Bihari Vajpayee.