Dhwrwm Khungur Swargiary from Rangiya in Baksa district of Assam has been selected to represent the country in Mister Global.
While a few women from the northeast have made their name at national and international level beauty pageants,  men achieving the same is a rarity.
Mister Global, is an annual male beauty pageant founded in 2014.
Son of Binanda Swargiary, a subject teacher and Harmaya Swargiary, a lecturer,  Dhwrwm has been selected for the pageant to be held in Bangkok,  Thailand  from July 5-14.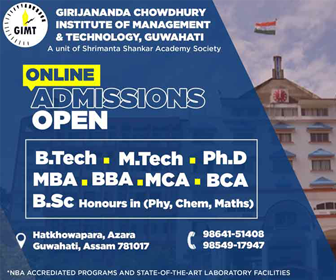 "The Mister Global 2018 is considered to be one among the top five international pageants for men and this year 40 countries will be participating out of which 25 countries have already confirmed their participation," Dhwrwm said.
An eighth semester bachelors degree student in the department of Architecture,  KN  Modi University,  Jaipur,  Rajasthan Dhwrwm forayed into the world of modeling in 2016 by entering the Fair and Lovely Men Mega Mr North East 2016 competition where he made it to top 20 and won a subtitle fast track winner by getting the highest number of votes.
Then he was selected to compete in the Mr India Manhunt International 2017 where he made it to top nine.  Here he won two subtitles, Mr East India and Mister Popular and was also selected as Mister Global India 2018.
"I never intended to be a model or compete in such pageants but after I joined a gym in the Jaipur campus several people told me that I could go for modelling.  I decided to give it a try and also took permission from my parents before entering this field" he said.
Dhwrwm said that the competitions were tough. Apart from physical fitness, they judge a person on talent and group discussions as well as behaviour,  interaction with peers and colleagues and some other parameters.
Currently he  is doing his internship in a firm in Guwahati and flexing his biceps for the big day.