As BJP leadership in Assam looks to be determined to give "green signal" to the controversial Citizenship (Amendment) Bill, 2016, Meghalaya government on Tuesday exhibited example of "protecting" the indigenous people by opposing the bill.
The government decided to say no to the Citizenship (Amendment) Bill in a cabinet meeting held in Shillong on Tuesday.
"We have seen the draft bill introduced in the Parliament and after thorough discussion, we have decided to say 'No' to the proposed Citizenship Bill 2016," Deputy Chief Minister Prestone Tynsong told media persons soon after the cabinet meet here.
Meghalaya Cabinet's decision came two days ahead of the Joint Parliamentary Committee (JPC) on Citizenship (Amendment) Bill, 2016 , visit to the state.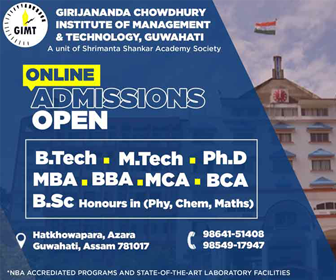 The JPC headed by BJP MP Rajendra Agrawa, which is taking views of different stakeholders in Silchar now, will obtain feedback from different organisations on the bill in Shillong on May 10 and 11.
The parliamentary panel held meeting with different organisations on Tuesday in Guwahati and took their views amidst protests.
BJP is a key ally of the Conrad Sangma-led MDA government in Meghalaya and has two MLAs in the state.
Citing that the bill will not serve the purpose of protecting the tribal communities of the state, Tynsong said "There are flaws in the bill which looks dangerous and poses threat to our small state."
"We cannot accept the bill due to the fact that Meghalaya and other states of Northeast India are bound by neighboring countries like Bangladesh, Myanmar, Nepal and China and these provisos look dangerous for the tribal communities of the state and the region," he said.
Earlier, the pressure groups of Meghalaya had expressed apprehensions over the bill stating that Meghalaya is yet to recover from the 1971 major influx when many 'Bengali Hindus' from Bangladesh migrated to the state and were subsequently provided shelter by the then Congress government.
The bill, introduced in the Lok Sabha on July 15, 2016, seeks to grant citizenship to certain minority communities, who have fled persecution in Afghanistan, Bangladesh and Pakistan; indigenous groups in Assam.