As a young girl, Salma Hussain always had an affinity towards the poor. She was all of eight, and looking at the poor children "rolling in the mud and playing when they should have been going to school" would "pain" her.
Today, at the age of 24, Salma is a budding social worker of Assam. From the back of beyond village (read Sontoli Char) in Assam's Kamrup district, this young girl has come a long way. This welfare worker has been working since the age of 13 for the upliftment of the people living in the char areas near her village Sontoli who "spend days fetching water and scrounging for food".
In recognition of her social work, Salma has been selected for the Peace Builders Programme in USA and she is one out of eight young women to be selected across the world. Today (read August 4), Salma is all set to catch the flight to US tonight from New Delhi. Says a full-of-beans Salma when I met her at her rented house in Guwahati, "I am looking forward to attending the programme and also excited to learn more."
Salma is the only candidate from India to make it to the Andi Leadership Institute (ALI) Programme 2018 for Young Women Peace Builders. Explains Salma, "Inspiration for ALI comes from Andi Parhamovich, a young motivated woman leader who was killed in Iraq in 2007 while working for the National Democratic Institute. The Andi Foundation was established in her honour in 2008 and offers financial assistance to young women who desires to work in the fields of politics, communication and humanitarian work – areas to which Andi was particularly committed during her life and career."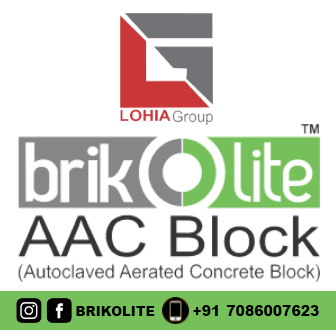 She will undergo training in Washington, D.C. from August 5 to 18 this year. Salma further informs, "I am also likely to visit a few other places and meet important human rights workers. I would like to take ideas from them to implement my dream project of adopting a village in Assam and make it a model abode of peace."
How did social work begin? "The idea germinated in my mind when I was just 13. I was studying at the Marian School in Barpeta Road and was a boarder there. One evening while drying clothes on the terrace of my hostel, I could perceive what poverty really was when I saw children of slum areas living besides the railway line just opposite my school hostel. That was the turning point in my life and I decided that I will have to work for the marginalised section of people who languish in poverty. I thought to myself 'Here I am – the beneficiary of best education which my parents could afford, and here are these children who go to bed with an empty stomach'."
She continues, "Since mine was a Missionary school, I became a member of the Marian Social Welfare Club and would go out to distribute rice, medicines and clothes among the poor people. When I used to come home to my village Sontoli for holidays (read where people living in the nearby char areas are totally illiterate and poverty is persistent), I started conducting seminars on an individual basis on topics like dowry and child marriage. I also used to conduct awareness sessions in char area schools and colleges (there are very few) with prior permission from the institution heads."
The welfare worker's village Sontoli has an adult literacy rate of about 17 per cent and among the worst maternal mortality rates in Assam. Salma remarks, "My work is not just confined to the char areas but I have worked for the people sleeping on the footpaths of Guwahati too by covering them with blankets on chilly winter nights."
After she finished her schooling, Salma came to Guwahati in the year 2011 to pursue her college studies and here too she started her social work mission by working in the backward areas near the city – especially for the people who get displaced during floods. "I used to distribute clothes during floods – collect them from house to house, then wash and iron the clothes, put them in different cartons age-wise and then pass it on to professionals who used to work for the flood-affected. The money for all this I used to spend from whatever pocket money I had."
While in B Barooah College, Salma started celebrating her birthdays in the orphanages of Guwahati like 'Destination' in Kahilipara "where I used to teach children how to make clay and also indulge with them in other recreational activities". She further informs, "Every Sunday I used to give my time to the Missionaries of Charity Home in Bharalumukh and I also used to celebrate Friendship Day and Human Rights Day with the inmates of the Home teaching them something creative."
Though she has almost worked like a one-woman army on her social missions, but, she has also led the Secret Santa Mission of Stars of North East – a group of dedicated youngsters working for the cause of the disadvantaged section of the society of which Nurul Islam Laskar, a PR practitioner, is the founder.
Presently, she is a student of NERIM Law College, Guwahati. How did she get selected for the Andi Leadership Institute Programme 2018 for Young Women Peace Builders? "The competition was very stiff. The application form itself was like an IAS paper, where one had to respond to objective type questions, write narratives and provide several reasons for which one should be selected. A set of telephonic interviews followed and I made it to the Programme!" she exults.
Salma has got many an awards including the Foundation of Social Transformation Award, Youth Peace Award, in 2017-18 for her project – 'Rehabilitation of Women Prisoners in the Tezpur Central Jail'. She lost her father in 2001 and all credit goes to her mother Reziya Hussain who has instilled so much of human values in her.
Salma very well knows the fact that the poor people who do not have access to clean water and sanitation, among many other things, experiences continual hunger and this leads to "irreversible damage". But, she does not believe in handing everything over to them "in a platter" and sums up by saying that "I believe in the dictum – 'Give a man a fish and you feed him for a day; teach a man to fish and you feed him for a lifetime'."