The Science & Technology Department, Government of Arunachal Pradesh on Tuesday signed a memorandum of agreement (MoU) with the Dibrugarh University (DU), Assam, to carry out a study on how to preserve and commercialize traditional beverages 'apong' and 'chang'.
The MoU will encompass proposed research work will involve, among other things, documentation of traditional beverage-making methods; participatory rural appraisal; biological analysis of integrants; tests for assessing alcoholic component, nutrient value and chemical constituents; and experiments through networking with different wine clubs of the country.
The first set of report of the research and field work will be published and made available within the next six months.
After signing the MoU, the chairman of the Science & Technology Departmentm, Bamang Mangha, said that traditional beverages of the indigenous communities reflect their traditional knowledge of brewing, and they have the potential to be sold in markets across the world. Bamang Mangha said.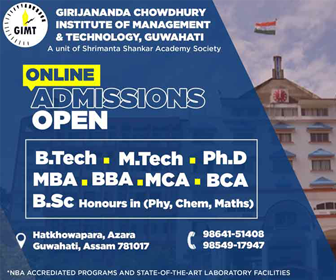 Dibrugarh University's chemistry professor Pradip Kumar Gogoi and Associate Professor Dr Jitu Ranjan Chetia, along with Science & Technology Director CD Mungyak and Joint Director Dr Debajit Mahanta were present during the signing of the MoU.