Sonitpur district transport officer (DTO) Prasenjit Kumar Ghosh, who was arrested on Monday in connection with the Assam Public Service Commission (APSC) recruitment scam case, was on Tuesday remanded in 14 days' police custody by a special judge's court here.
Dibruga police, who arrested him from Tezpur, had sought 14-day custody of Ghosh. The special judge also directed that Ghosh be provided food, medical care and medicines.
After his arrest, Ghosh was brought to Guwahati and detained at the special branch headquarters at Kahilipara here. He was produced in the special court on Tuesday morning.
An official source said he was arrested after forensic examination confirmed that four of his answer scripts seized from the APSC office by police were found to be duplicate and the signatures of the invigilator forged.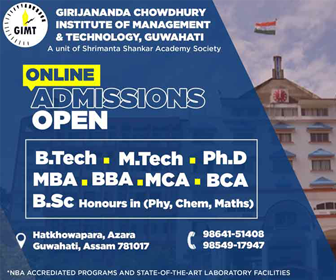 Ghosh appeared in the combined competitive exam, 2014, conducted by the APSC and was recruited in 2016. He had served as the district transport officer of Kamrup (metro) district before he was transferred to Sonitpur last month.
With his arrest, the total number of Assam civil service (ACS), Assam police service (APS) and allied services officers arrested in this case has increased to 36.
There were allegations that Ghosh got his job during the tenure of Rakesh Kumar Paul as the APSC chairman since he was a relative of Paul.
Ghosh, however, denied the allegations. Ghosh was transferred from Guwahati following allegations of his involvement in the coal scam. He was also questioned by the CID in connection with the coal scam case.