With the advent of monsoon, the farmers of Majuli district along with the rest of the flood affected regions of Assam have geared up to combat with the devastating flood.
The continuous increase in water level of Subansiri river have posed serious threat to the Silakola river embankment in Majuli which is under grip of severe river erosion.
The Silakola embankment was the only hope of the people of 15 villages in Majuli.
The farmers have become busy in collecting Aahu and Boro variety of rice grains from the paddy field.
Expressing anxiety, the locals said that several hectares of crops would be destroyed if the embankment is imploded in the monsoon.
Locals alleged misappropriation of funds in construction of the embankment which was constructed under MGNREGA scheme.
The villagers also expressed their anguish at the indifference of Majuli district administration officials towards the impending danger.
It may be mentioned that the flood affected people of Majuli district, which is Assam Chief Minister Sarbananda Sonowal's home constituency, have not received any compensation or assistance against the loses in the devastating flood of 2017 till date.
As per reports, around 22 thousand families were affected in the flood in 2017 in the island district and many hectares of crops were destroyed.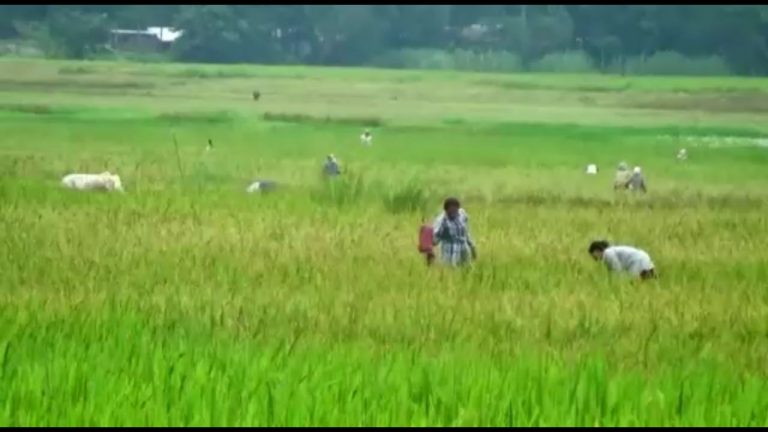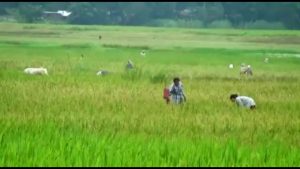 The paddy fields were filled with sand.
Around 95 families have been struggling to recover from the terrible situation caused by the flood last year.
A team led by Ministry of Home Affairs Joint Secretary V Shashank Shekhar visited the flood affected island district on July 27, 2017.
Central Water Commission chief engineer P M Scott and assistant director of Finance Department B K Mishra were also present during the visit to Majuli island.
The team during the visit assured full assistance to the flood affected people of the district. But now it seems that all the assurances made were just a gimmick.