Guwahati based Girijananda Chowdhury Institute of Pharmaceutical Science (GIPS) is set to host a two-day national seminar at their campus.
The seminar will be held on March 6-7. The topic of the seminar is "Recent trends in Diabetes Research: Emerging drug delivery technologies and novel strategies".
Many renowned national level speakers including Dr. Biswaroop Roy Chowdhury, internationally acclaimed Indian Medical nutritionist will be the main attraction of the event.
Registration for the event is going on currently and will be open till February 27.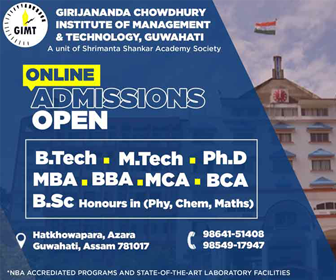 People from different fields like academics, industry persons, research scholars and students of Pharma and other allied health sciences are invited to participate in the seminar
For more details about the event people can visit the institute website www.gips-guwahati.ac.in or contact at these numbers 9854063470, 9864285827,9474844564.