In protest against Uttar Kamalabari Satra's Satradhikar Janardan Devagoswami, who expressed his view in favour of the Citizenship (Amendment) Bill, 2016 before the Joint Parliamentary Committee (JPC) Chairman during a hearing recently in New Delhi, a total of eight organisations staged demonstration in Majuli on Sunday.
The organizations which staged protest included Majuli unit of Asom Jatiyatabadi Yuva-Chatra Parishad, Majuli Mahkuma All Assam Students' Union, Majuli Zila Sahitya Sabha, Majuli Koch-Rajbongshi Students' Union, Majuli Krishak Mukti Sangram Samiti (KMSS), Hindu Yuva Chatra Parishad and Majuli Zila Mahila Samiti and Senior Citizens' Forum.
It may be mentioned that Janardan Devagoswami, Satradhikar of Uttar Kamalabari Satra, Majuli, who represented the Badula Padma Ata Seva Samiti and Akhil Mahanta, Vice President of the South Kamrup Zone of Satra Mahasabha and Kusum Mahanta, General Secretary of Satra Mahasabha, both of whom represented the Satra Mahasabha spoke in favour of the Citizenship (Amendment) Bill 2016 during a hearing of the JPC on April 17.
Also read: Sattra Mahasabha suspends GS Kusum Mahanta, VP Akhil Mahanta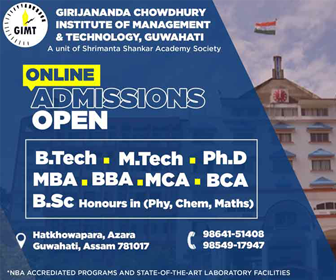 The organizations also asked the Satra Mahasabha to make its stand clear on their statement made on the Citizenship (Amendment) Bill, 2016 by Janardan Devagoswami during a protest staged on Sunday at the office premises of the Majuli AJYCP in Kamalabari of Majuli.
As per reports, Akhil Mahanta, Kusum Kumar Mahanta along with Satradhikar Janardan Devagoswami sought settlement of the Hindu Bangladeshis in the country.
All the organizations have decided to observe Black Day across Majuli on April 23, 2018 and stage sit-in protest on April 25, 2018 at Garmur and Kamalabari Satras in Majuli demanding immediate withdrawal of the statement made by the Satradhikar Devagoswami before the JPC on behalf of the Badula Ata Seva Samiti.
The President of the Majuli unit of AJYCP, Jagat Hazarika, presided over the protest programme.
The protesters said, "His (Janardan Devagoswami) stand is totally against the interest of the indigenous people of the State. Satradhikar Devagoswami must withdraw his statement made on April 17 before the JPC. Majuli Zila Satra Mahasabha also should make its stand clear on the issue."