The first Bookland Teachers' Excellence Awards was presented to five winners.
They are Biren Bora (Binod Nath Memorial Life Time Achievement Award), Anita Nath (Malati Nath Memorial Teacher of the Year), Chandra Saharia (best teacher for excellent teaching methods), Jatin Bordoloi (best teacher for extracurricular activities) and Manju Rani Laskar (Bookland Pragya Sadhana Award).
Speaking at the ceremony eminent writer Dr Lakshmi Nandan Bora said, "The teachers are the backbone of society. The initiative to honour teachers is a very remarkable one which will instill an ambience of respect for the teachers in the society. It is very commendable that Bookland Publication has come out with such a unique concept of Teacher's Excellence Awards in the North-east."
The Sahitya Akademi Award winning author also said this award will inspire young teachers to do their duty with more dedication. Professor Gautam Biswas, Director of IIT Guwahati, gave a power-point presentation on the theme 'how to create a favourable atmosphere of learning among teachers and students'.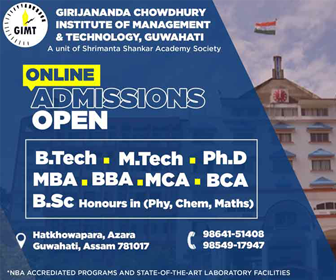 Around 50 principals and founders from various schools of Guwahati were felicitated on the occasion. Nellie Ahmed Tanweer, Ashotush Agarwal and Dr Nripen Kumar Dutta were felicitated among others.
Bookland Samannay Sahitya Award-2018 was presented to reputed author and poet Dr Nanda Singh Borkala for his contribution to unity in the greater Assamese society through literature.
Dr Hiralal Duwara, writer and former VC of Gauhati University, Dr Rohini Kumar Baruah, noted writer and retired IAS, Swapnanil Baruah, retired IAS and writer, Narayan Deka, MLA, Borkhetri constituency, Dr Kalpana Duwara, former Professor of Physics, GU and Dr Suchitra Kakati, writer and educationist were present at the event.