A large number of activists including leaders from 24 social organisations wearing sacks staged a dharna at Semson Sing Ingti Memorial Park here demanding deletion of the names of illegal non-tribal voters from Karbi Anglong Autonomous Council (KAAC) voter lists as per Paragraph 20 of the Sixth Schedule to the constitution here on Monday.
The 24 organisations while submitted a reminder to the KAAC of their charter of demands which they had given a year back to the KAAC authority for protection of political rights of indigenous communities of the two hill districts of Karbi Anglong.
It may be recalled that on April 21, 2017 the leaders and activists of 24 organisations took out a naked rally from Rongnihang, where they were stopped by police on the road.
Along with deletion of illegal non-tribal voters from KAAC voter lists as per paragraph 20 of the Sixth Schedule the organizations also wanted a new KAAC Act and rules under Paragraph 2 Sub-para 7 of the Sixth Schedule, cancellation of Assam Land & Revenue Regulation Act, 1886 and restoration of the Karbi Customary Land Law.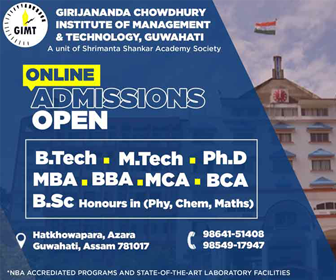 The organisaitons said, "If the Chakma Autonomous District Council in Mozoram can delete non-tribal voters and the Bodoland Territorial Council in Bodoland Territorial Administered District (BTAD) can bar its people from selling their land to non-tribal, why the KAAC can't do the same."
The demonstration started from 10 am in the morning.  Adviser of the organizations, JI Kathar said the KAAC is governed by the elected members, "who know nothing about the Constitution". He said, "The Sixth Schedule itself is reserved for hill tribes. Until and unless the non-tribe voters are deleted, the Town Committee elections cannot be conducted."
He also said, "The Sixth Schedule should be strengthened and the demand for an Autonomous State should go on until it is achieved. It is the Bongo Sena that has branded members of 24 organisations as extremists to weaken our movement and fall in the hands of police highhandedness."
The President of United Karbi Students Association (UKSA) and Convenor of the Central Working Committee of the 24 organisations, Ratan Terang, said, "There should be two separate voter lists – one for Parliamentary and for State Assembly elections and the other one for KAAC elections."
He added, "In Parliamentary and State Assembly elections, every voter who is citizen of India can vote, but in the KAAC elections, only the hill tribe people should vote. If only the tribal voters are allowed to vote then their political rights will be secured."
He also said that customary laws of the Karbis should be strengthened and as per paragraph 3 and 4 of Sixth Schedule, the authority of land should go to the traditional village headmen.
The procession from Semson Sing Ingti Memorial Park passed through Diphu market and to KAAC Secretariat, where the leaders handed over a 'reminder' note to the CEM, KAAC. The letter was received by EM, KAAC Rupsing Teron.