In a first-of-its-kind initiative Assam Health and Family Welfare Department will set up 100 yoga centres in 100 development blocks under Assam Yoga Project program. The yoga centres will be spread across 33 districts in Assam.
The program was inaugurated by the State Health Minister Himanta Biswa Sarma at a ceremony held in the Assam Administrative Staff College here on Tuesday.
Himanta Biswa Sarma said these 100 yoga centres will be set up under phase l of the Assam Yoga Project. The objective of this program is to turn yoga into a mass practice and promote holistic wellness.
Each of these centres will be manned by two Yoga Mitra's and one yoga teacher who will be paid by the state government. At the initial stage, these centers will conduct yoga classes three times a day every day.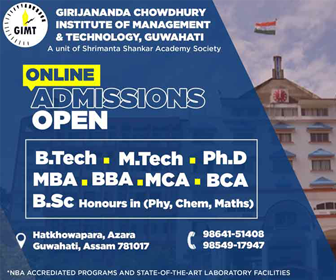 Later more classes will be added to include different sections of people like sportspersons, pregnant women etc.
The state government has provided Rs five lakh each to set up these 100 centres. These centres will be later upgraded to Yoga cure centres and they are being set up in collaboration with around 14 NGOs.