Prabajan Virodhi Mancha convenor Upamanyu Hazarika, who contested as an Independent candidate from Guwahati Lok Sabha seat, wants India to adopt ballot paper method of voting again.
Hazarika, who lost the fight, secured total 21,114 votes and was placed in the third position.
Expressing his reservations on EVM machines  being tamper proof, Hazarika said that democracies like USA, UK and France had banned EVMs and that India should go back to the tried and tested method of ballot voting.
"The elections are over and we are grateful to the people of Guwahati and the people of Assam for giving us the platform to propagate and carry forward critical issues of survival and protection of indigenous people in Assam. We also congratulate the successful candidate from Guwahati Srimati Queen Oja and all other winners from Assam and hope that they will raise critical issues of indigenous rights and protection," said Hazarika.
"The widespread acceptance of our three pronged campaign, protective legislation for indigenous people (land rights, jobs, trade licences), NRC re-verification and no further imposition of foreigners. During the course of the campaign extensively over 40 days, I and my fellow campaigners have found a widespread recognition and acceptance of the above issues, carrying it to the grassroots," he said.
Hazarika said he was surprised by the fact that the number of votes (21,114) that he had got out of a total polling of 17,63,757 was only 1.2 per cent out of the total votes polled.
"In an extensive 40-day campaign with 100s of fellow campaigners across 10 Assembly constituencies campaigning actually door to door and the feedback received from the campaigners and the general public, including those amongst the public (during and after the elections), who spontaneously came forward to be a part of the campaign and some of whom also campaigned on their own without even contacting us, this minuscule vote share is shocking," said Hazarika, who is a senior advocate of Supreme Court.
The total number of votes received by him in Pub Guwahati Assembly constituency was 4,689. He said this is in no manner is "reflective of the significantly large number of people who campaigned" for him.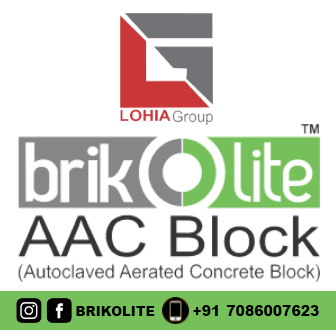 He also claimed that several people came forward spontaneously to campaign on his behalf.
"It is a fact that over 90% of the EVMs will have votes cast in my name showing the large spread of voting but which would largely hover around a range of 1-10 votes .The widespread of votes across all EVMs but having similar percentage is too uniform to be true. The continuous feedback which I personally have received during my daily extensive campaign tours across 10 constituencies is not reflective of the number of votes cast and has not only astounded me but all those who actively campaigned at various levels as well as those who voted for me," he further said.
Hazarika said the percentage of votes significantly was higher than that of 2014 when there was discernible wave and the BJP had polled 50.59 per cent of the votes.
Oja polled 10.08 lakh votes, which is the highest in India.
"It was quite evident to all of us and including discussions amongst all sections of the public that there was no distinct wave or sentiment, Smt Oja putting herself in controversy over her different educational qualifications in two affidavits, claiming a non-existent educational qualification from Open University," he added.
Winning is one thing but winning with such a huge margin at a time when there was a widespread discontent among the people regarding CAB and related issues, raises significant doubts, Hazarika further said.