The Swachh Sarvekshan Grameen – 2018, a nationwide ambitious programme under Swachh Bharat Mission (Gramin) was launched in Kokrajhar district of Assam on Friday through a ceremonial prrogramme held at Basic Training Centre of Kokrajhar.
Also read: Swachh Sarvekshan Grameen 2018 launched in Guwahati
BTC Executive Member in-charge of Public Health Engineering department inaugurated the programme in presence of BTC executive member Doneswar Goyary, BTC secretary BP Sarma, DRDA Project Director Pranjit Kr Wary, Director PHE PK Dutta among others.
In his speech, Daimary called upon the people to step out and clean their villages and surrounding areas with pride, underscoring the importance of Swachhata for health and dignity of the people of the State.
Daimary stated that the BTC administration is taking keen interest to make the four districts under the council a Open Defecation Free (ODF) region.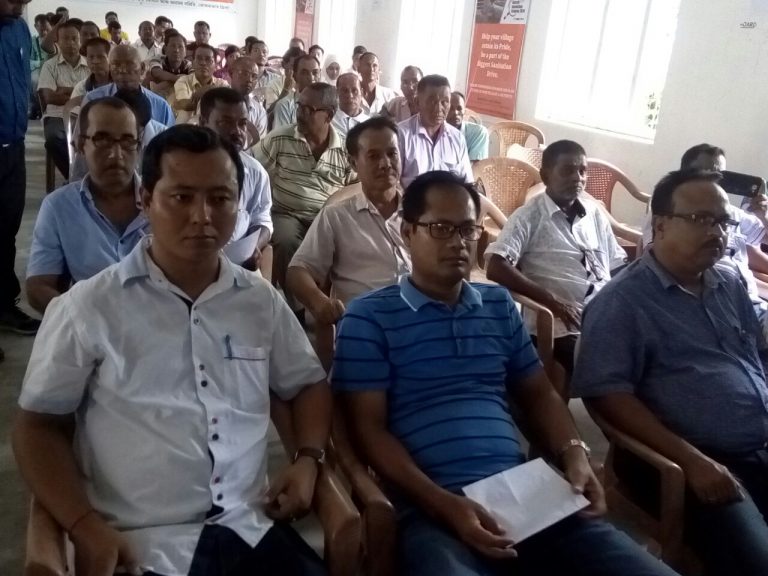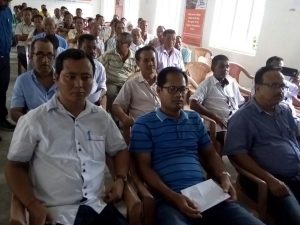 He said Chirang and Baksa have already achieve the target and are declared as Open Defecation Free (ODF).
Director PHE, P K Dutta said under the Swachh Sarvekshan Grameen, 2018, an independent survey agency would conduct the survey in all districts from August 1 to August 31, 2018, and the results would be announced in the form of a ranking of all districts and states on the basis of quantitative and qualitative sanitation (Swachhata) parameters.
The top performing states and districts would be awarded on October 2, 2018 – the day which is celebrated as birth anniversary of Mahatma Gandhi.
The participants also took oath to keep their surrounding neat and clean.