At the stroke of 8 am on Sunday, the gates of Silchar's samshan ghat (funeral ground) were opened for thousands to enter, en masse, not for any uneventful incident to take place, or witness something of similar nature, but, to pay floral tributes to its 11 martyrs.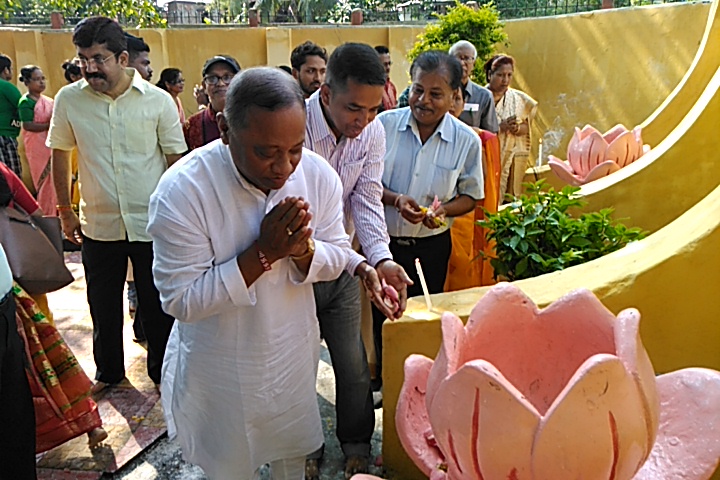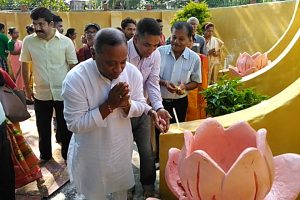 Yes, you heard it right, as hundreds of residents of Silchar which included, former union minister Kabindra Purkayastha, minister of Assam, Parimal Suklabaidya, former deputy Speaker of Assam and MLA of Silchar, Dilip Kumar Paul, and even, All India Mahila Congress president, and sitting MP from Silchar, Sushmita Dev, reaching this venue at the same time and took turns in paying floral tribute to 11 martyrs who laid down their lives fighting to protect their language, their mother tongue.
Residents across all the three districts of Barak valley, observe this day as Bhasa Swahid Diwas (Language Martyrs Day) to commemorate the death of 11 people who were killed on May 19, 1961 during an agitation demanding the revocation of the Assam Official Language Act, 1960, in which, Assamese was to be the only official language of the state.
The incident on that day took place on the railway tracks of Silchar railway station as due to just 17 rounds of police fire on the protestors, led to the death of nine on the spot and two more the next day. Even to this day a rich tribute is paid to these language martyrs for which Dilip Kumar Paul, Kabindra Purkayastha, Parimal Suklabaidya, Sushmita Dev didn't forget to step in and pay theirs respects at Silchar railway station before visiting the funeral grounds where these 11 martyrs were consigned to flames.
Sushmita Dev was the first to quip while talking to Northeast Now on the importance of this day and said, "This day means a lot for us and especially for those who revere their mother tongue and their own language. On this day, I would like to add that there has been a long standing demand to rename the station as Bhasa Swahid Railway Station and we won't budge away even a single inch from getting it done, whosoever government comes to power, post May 23."
Parimal Suklabaidya, talking to this correspondent, at Silchar's funeral grounds, said, "We are proud for 19th of May has taught us a lot of things. It teaches was that one who loves his mother tongue and his language, he or she can fight till the last to protect and preserve it, if needed, even die for it."
To commemorate this day a horde of artists too have come from Bangladesh and a day long program has been earmarked to pay rich tributes to these 11 martyrs. Many other cultural and NGOs of this region salute these martyrs, for whom, the Assam government had to withdraw the circular and Bengali was ultimately given the official status in the three districts of Barak valley under Section 5 of Assam Act XVIII in 1961.
Notably though, the Assam government till date has not accorded, Kanailal Niyogi, Chandicharan Sutradhar, Hitesh Biswas, Satyendra Deb, Kumud Ranjan Das, Sunil Sarkar, Tarani Debnath, Sachindra Chandra Pal, Birendra Sutradhar, Sukamal Purkayastha and Kamala Bhattacharjee, as a language movement 'martyr'.