The National Health Agency (NHA) has released a list of fake websites sharing information of the Central Government's Ayushman Bharat Pradhan Mantri Jan Arogya Yojna.
A report published by Gadgets Now on Monday stated that the NHA has recently issued a public advisory saying: "National Health Agency (NHA) has come to know that some unscrupulous individuals, agencies, websites, digital media channels, Mobile Apps, job portal websites and organizations are circulating fraudulent information in the form of emails, WhatsApp messages, blog posts, video channels and web links claiming to register/enroll people as beneficiaries under AB NHPM/AB PMJAY, to issue/print Golden records/e cards for consideration or free, to provide recruitments as Arogya Mitra or some other service/benefit etc."
The NHA has released the list of fake websites sharing information of the government's Ayushman Bharat Pradhan Mantri Jan Arogya Yojna so that the people can be prevented from getting cheated.
The advisory has listed 37 such fake websites.
It may be mentioned that Prime Minister Narendra Modi announced the ambitious 'Ayushman Bharat' scheme this year that aims to provide health insurance to the common people.
But even before the PM's scheduled speech of announcing the scheme, a number of fake websites came up with the aim of cheating prospective beneficiaries. Ahead of the 2019 Lok Sabha election, Ayushman Bharat is being seen as a major effort by the Modi-led NDA Government to reach out to the common people.
Ayushman Bharat (AB) scheme is an attempt to move from sectoral and segmented approach of health service delivery to a comprehensive need-based health care service.
Ayushman Bharat aims at undertaking path-breaking interventions to holistically address health (covering prevention, promotion and ambulatory care), at primary, secondary and tertiary level.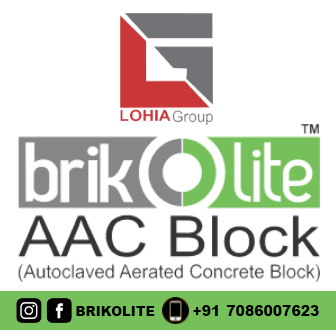 Ayushman Bharat adopts a continuum of care approach, comprising of two inter-related components.
Consequent upon Prime Minister Narendra Modi's launch of the world's largest government funded health care programme, Ayushman Bharat-Pradhan Mantri Jan Arogya Yojana, Assam Chief Minister Sarbanadna Sonowal on September 23, 2018 rolled out Ayushman Bharat-National Health Protection Mission at a programme held at Khanapra Veterinary Playground in Guwahati.
The scheme also aims to make healthcare accessible and affordable, by providing a coverage of Rs. 5 lakh to 10 crore economically backward families. Nearly 31 States and Union Territories will implement the programme to enable 50 crore Indians reap dividends from the scheme.
The ambitious scheme, named the Pradhan Mantri Jan Arogya Abhiyan, targets economically backward families from both rural and urban India.
Eligible people can avail the benefits in government and listed private hospitals. The beneficiaries are identified based on four "deprivation categories". There is no cap on family size and age in the scheme, ensuring that nobody is left out. In case of hospitalisation, members of the beneficiary families do not need to pay anything under the scheme provided one goes to a government or an empanelled private hospital.