The District Consultative Committee (DCC) and District Level Review Committee (DLRC) for banks in Kamrup Metropolitan district of Assam was held at the Circuit House in Guwahati on Thursday.
The meeting was chaired by the chairman of the committee and Deputy Commissioner of Kamrup Metro, Virendra Mittal.
In this meeting, he reviewed the activities of various banks working in the district and the loan disbursed by the banks to the beneficiaries for implementation of various government schemes.
He also reviewed the performance of the banks regarding the sanction of loan schemes like KCC, PMEGP etc
The Deputy Commissioner also emphasized on corporate social responsibilities of the banks.
He advised the banks to submit their CSR plan within 15 days.
Regarding the Aadhaar Card, the Deputy Commissioner advised AXIS Bank and State Bank of India (SBI) respectively to take special measures to provide Aadhaar card for women, senior citizens and differently abled persons.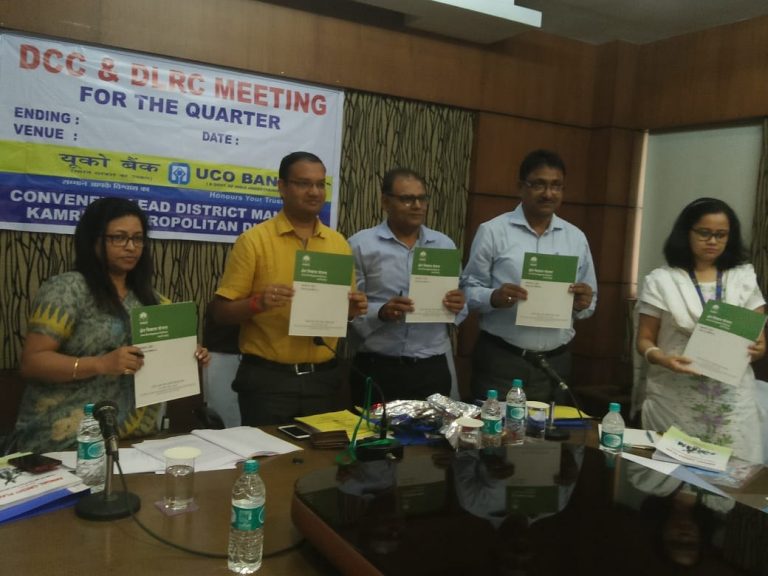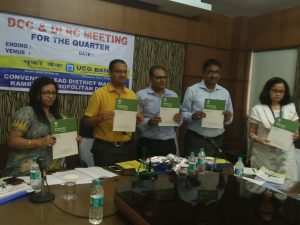 He also asked bankers for the augmentation of the services and cover more people to provide Aadhaar cards to the citizens.
A leaflet was also released by the Deputy Commissioner on Area Development Scheme 2018-2023 for Kamrup Metro district published by National Bank for Agriculture and Rural Development (NABARD).
The meeting was attended by District Development Commissioner Dr B Choudhury, ADC G Kashyap, District Agriculture Officer Dr M Das, GM DIC P K Bora, LDM P K Barua and representatives from Reserve Bank of India and the bankers of 20 other banks.