Assam Governor Prof Jagdish Mukhi inaugurated the opening session of platinum jubilee celebration of Nowgong College in Nagaon district of Assam on Tuesday.
The Governor recalled the stalwarts like Moti Ram Bora, historian Dr Surya Kumar Bhuyan, social workers Brindaban Goswami, Purna Ch Sarmah, Pratap Ch Sarmah, Yog Singh Chetry, Mohi Ch Borah, Haladhar Bhuyan, Priya Ranjan Sengupta, Bimala Kanta Borah, Dr Lalit Baruah, Priyanath Sen and others whose tremendous contributions moulded the institution to its destined shape.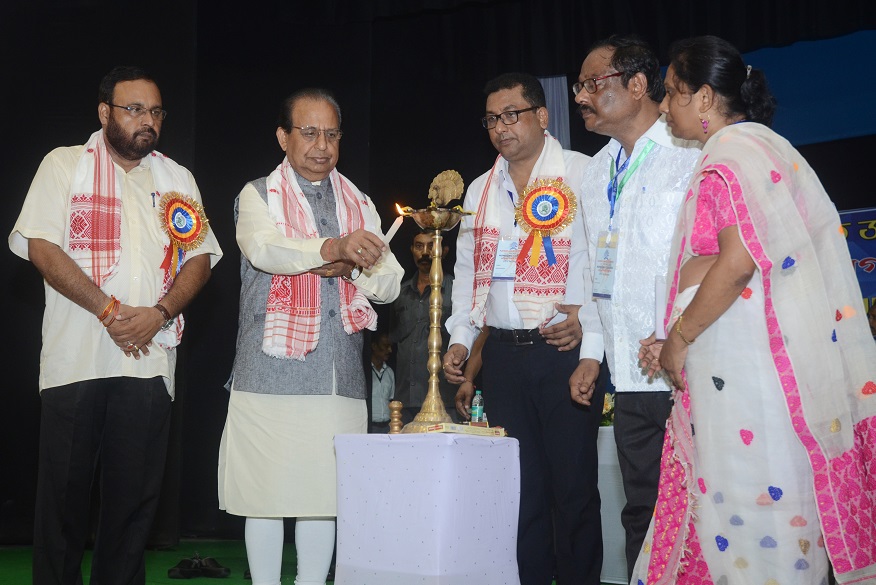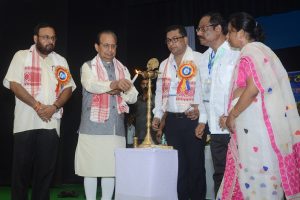 Nagaon has the recognition of being the 'cultural capital' of Assam of the 15th century where the great Vaisnavite saint Srimanta Sankardeva was born.
He also said that the services of Sahityachharya Jajneswar Sarma, a person well-versed in Assamese and Sanskrit literature, as the first principal of the college must be remembered as his efforts and unparalleled sagacity took the college to the zenith of excellence.
The Governor acknowledged the services of teaching, non-teaching staff and all the stakeholders for which the college was re-accredited at 'A' Grade by NAAC in 2011 and awarded Star College status by the Department of Bio-Technology, Government of India.
Prof Mukhi said, "The active involvement of teachers in teaching, research and in the area of social accountability is really noticeable. It is very inspiring for the students of this institution that the college has produced significant number of students who are shining stars in areas like education, research, culture, sports, politics and entrepreneurship."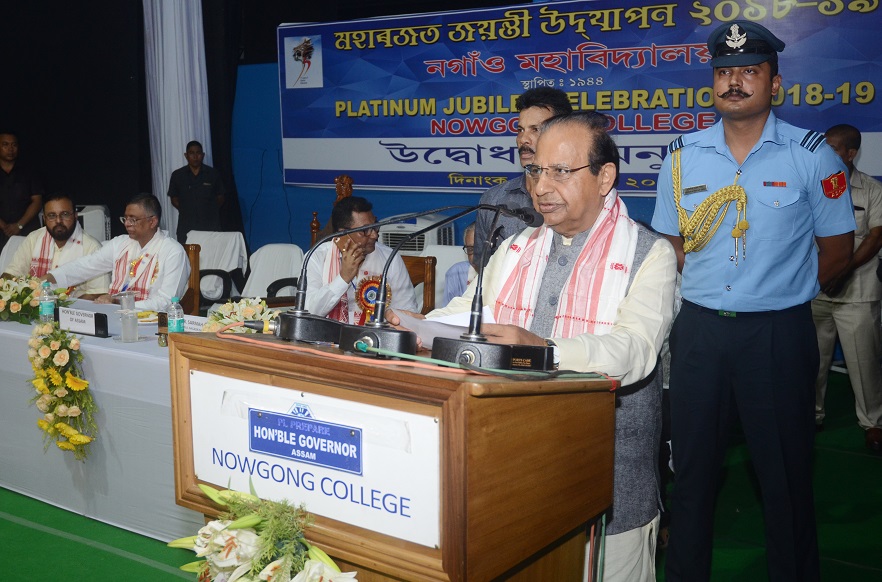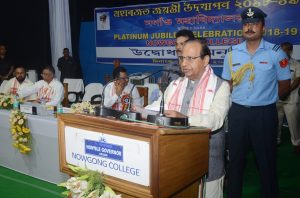 The Governor also said that new experiments have been carried out in education system at different times to cope with changing situation.
Rapid growth in information and communication technology and its application in pedagogy have created a new chapter in education.
Science & Technology Minister Keshab Mahanta, Education Minister Siddharth Bhattacharya, MLA Nagaon constituency Rupak Sarmah, principal of Nowgong College Dr S Borkotoki along with a host of other dignitaries were also present in the opening session of platinum jubilee celebration of Nowgong College.