Nagendra Chandra Deb (name changed), a retired school teacher, is now-a-days panting up and down the corridors of lower and high courts in Silchar of Assam's Barak Valley.
Born in 1955, Nagendra Deb, never in his wildest dream thought of being given the tag of a 'doubtful voter' in his lifetime.
But, call it inefficiency or lack of intelligence on the part of the concerned electoral authorities, a genuine Indian citizen has not been able to cast his vote for a whopping 22 years.
A resident of Baskandi under Lakhipur sub-division of Cachar district in Assam, Nagendra Deb found his name tagged as a D-Voter in 1997. Such has been his gruesome experience and agony that while talking to Northeast Now, said, "My son would commit suicide, who, is now almost 30 years old for if my name comes out in the open or my face is flashed in the TV screens. Not only that, I just can't imagine as to what my students would say after they come to know that I am a D-voter for the past 22 years," rued Deb.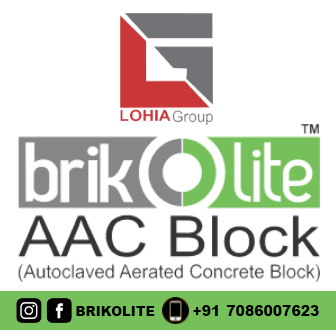 In 2014, two years before his retirement from service, Nagendra Chandra Deb, approached the border SP's office precisely on May 22 in that year, only to get a reply that no such cases are registered against his name.
He not only stopped at that and upon approaching the District Election Office (DEO) on July 29, 2016 and Electoral Registration Officer (ERO) of Lakhipur, an inquiry was constituted by the State Election Commission headed by an executive magistrate dated December 8, 2016.
The magistrate's observation clearly brings to the fore the lack of coordination between the DEO and the EROs of the seven assembly constituencies under its jurisdiction in Cachar.
"Apart from clerical mistake, no other reason is behind the 'D' marking against the name of Deb," wrote, Anurag Phukan, ACS, who inquired into the case.
As the ball set rolling against an arbitrary order of ERO of Lakhipur that spanned more than 20 years, a fresh order dated 1st June, 2018, stated, "Nagendra Chandra Deb is a genuine Indian citizen and steps to remove his name from the tag of a D-voter would be removed whenever the e-link is made available."
Electoral Registration Officer of Lakhipur's dilemma can well be gauged from an affidavit filed by Diganta Das, Joint Chief Electoral Officer before the Guwahati high court on 14th of July 2017, vide case no 1288/2016. In para 7 it stated that "the tag of a D-voter from the electoral roll cannot be removed without an order from the concerned Foreigner's Tribunal."
Meanwhile, Nagendra Chandra Deb approached Guwahati High Court, having left with no other answers to his agony. Replying to his case vide no 492/2019 filed on 19th of March this year, judge Ujjal Bhuyan directed ERO of Lakhipur to forward the case of the petitioner to SP Cachar within 60 days from the day of judgement and the SP in turn should put the matter up before the Foreigner's Tribunal within a period of 30 days.
Not just 60 days, more than 90 days have passed by with ERO Lakhipur still sitting over the judgement of the Guwahati High Court. "It is a gross violation of the order of the Guwahati High Court. The High Court also made a significant observation that initiation of proceeding after making a person 'D' cannot be delayed indefinitely and it has to be decided by the Foreigner's Tribunal within a reasonable time," informed, Dharmananda Deb, Advocate, Silchar Bar Association.
Deb added, "There are 71 such cases of genuine Indian citizens still lingering in our district or rather I must say, trapped in some mistake or the other."