Garo organisations have again declared agitation in protest against the Government's apathy towards the development of the Garo people residing in Assam.
The Garo organisations which have declared include Garo National Council (GNC), Garo National Union (GNU), Garo Gaon Bura Santha, Garo Sahitya Sabha, Garo Mahila Parishad, Youth Parishad and All Achik Youth Federation.
The Garo bodies have called for a 12-hour 'chakka' bandh on September 12 from 5 am to 5 pm in both the districts.
On Saturday, these organisations held a meeting at Hudakona, a place near the Assam-Meghalaya border and sought solution to their long-pending demand for an autonomous council and all-round development for their people residing specially in Goalpara and Kamrup (R) districts.
The Garo leaders said that the Garos have their own identity and culture, which are completely separate from that of the Rabhas and the Bodos. But they are lagging behind in all sectors – health, agriculture, education, road connectivity in comparison to the Garo and Bodo people.
"The majority of tribal people living inside the Rabha Hasong Autonomous Council (RHAC) in Goalpara and Kamrup (R) district are Garo people. So, the Government should come up with formation of Garo Autonomous Council on satellite basis for the greater interest of the area," said Thengsil Sangma, president, GNC, Assam State zone on Saturday after the meeting.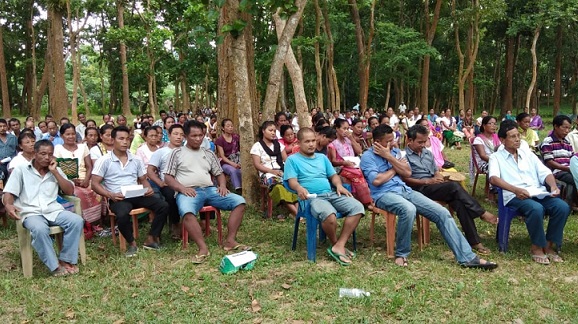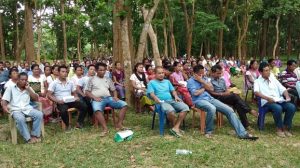 "A delegation of different Garo organisations met Assam Chief Minister Sarbananda Sonowal on May 25 this year with the demand of formation of an autonomous council for the Garos wherein he assured to see the matter seriously. So, we demand the Government to fulfill the assurance given to Garo people," added Thengsil Sangma.
The Garo leader further alleged the Government has so far done nothing for the uplift of the Garo people.
"Even the fund for the development of Garo and Bodo people are not properly utilised by the Rabha Hasong Autonomous Council (RHAC) authority for the developments of the Garo people," alleged Sangma.
The 'chakka' bandh programme is likely to disrupt the normal lives not only in Goalpara and Kamrup (R) districts but also in entire Lower Assam districts which are connected through the NH-37.
The Garo organisations remained silent for the last two years and the areas remained peaceful too but the new agitational programmes might hamper normalcy in coming days.