The Executive Member (EM) of Sports and Youth Welfare, BTC, Doneswar Goyary said on Saturday in Kokrajhar of Assam that the BTC has been giving due importance on the indigenous games that are going to be extinct. He said the council was giving priority for preservation of traditional games.
Meanwhile, the 4th Bodoland Indigenous Games festival of Kokrajhar district organized by Bodoland Indigenous Games Association (BIGA), Kokrajhar district committee got underway from Saturday at Bardwisikhla field of Bhalukjhora.
EM Goyari while insulating the Ghila competition said the traditional games were the pride of the society and the Bodo tribe has lots of traditional games but these are going to become extinct.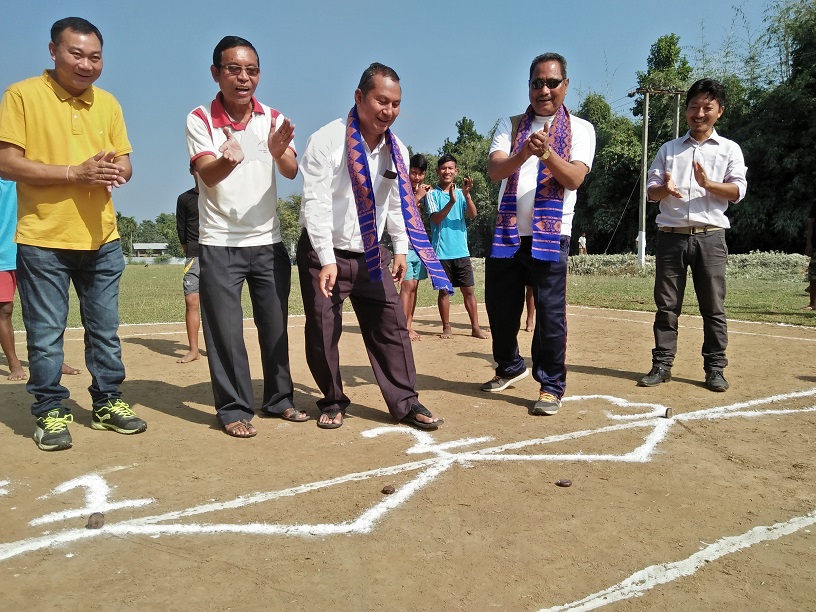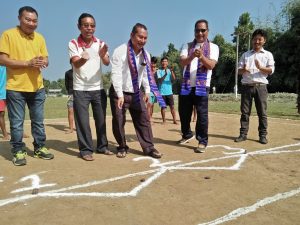 He said the BIGA has been working for protection, preservation and promotion of tradional games. The BTC authority has been laying importance on the preservation of all indigenous games and extending support towards development of these games, he said adding that the guardian should tell to their children regarding the protection of traditional games and encourage them to play games.
As part of the programme, the president of Kokrajhar district committee, BIGA Prasanta Kr Brahma hoisted the organizational flag while general secretary of central committee, BIGA Guno Sangkar Wary paid homage to founder of BIGA late Chanakya Brahma.
The Daria Pantha competition was inaugurated by CHD of Information and Public Relations department, BTC Ansuma Mahilary, Khikhor competition was inaugurated by Abinash Islary, vice president of BIGA while Dongfang Bukunai competition was inaugurated by Arun Mashahary, Head Master of Ujanpara LP School.